Streaming hub Reelgood, which offers viewers a guide for tracking content across more than 300 streaming video services, recently acquired Netflix Roulette, a service that randomly selects Netflix titles for its users. As part of Reelgood, the Netflix Roulette tech will be used as a feature to randomly select titles from a wide range of streaming services such as Amazon, HBO, Hulu, Showtime and Starz. This could appeal to viewers who are overwhelmed by choices or simply tired of switching between services looking for content.
"The creator of Netflix Roulette reached out to us to request API access, and as we got into further conversations, it became clear he had moved on to other projects and no longer had time and energy to maintain the product," said Reelgood exec Catharine Burhenne-Sanderson. "Combining Netflix Roulette with our massive library of over 300 streaming sources seemed like a great fit for Netflix Roulette users and Reelgood users alike."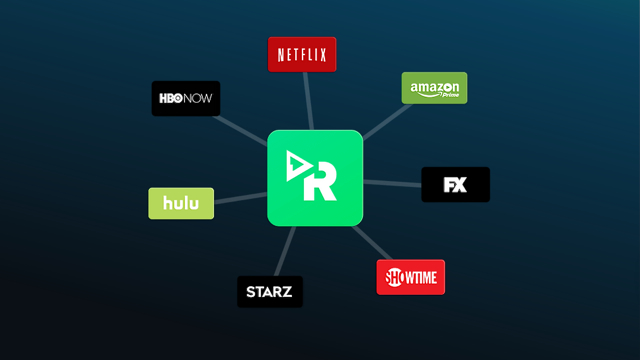 Reelgood launched in 2015 as a social iPhone app for movie fans, but evolved into a service for tracking content. In July, when Reelgood came out of beta, we reported that, "The site now tracks a broader range of streaming apps and sites, including those for a wide range of ad-supported television and major cable networks."
The startup also learned that users wanted to track episodes they had already watched, so a "Watch Next" feature was introduced to track viewing history.
"When you sign up for the free service, you can select the services you want displayed (or more saliently, the ones you already subscribe to), with options including Fox, CBS, HBO, and of course, Netflix and Hulu," explains Digital Trends.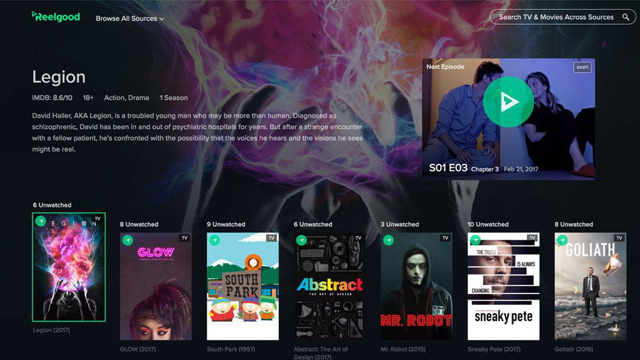 "You can then browse by genre or keyword, and you'll also see recommended content like popular and trending shows, or new releases. The service also displays IMDb ratings, movie trailers, and summaries to make your life easier."
Reelgood is currently available for iOS and desktop, while an Android version is expected later this year.
Topics:
Acquisition
,
Advertising
,
Amazon
,
Amazon Video
,
Android
,
API
,
Binge Watching
,
Cable TV
,
Catharine Burhenne-Sanderson
,
CBS
,
Discovery
,
FOX
,
HBO
,
Hulu
,
IMDb
,
iOS
,
iPhone
,
Movie
,
Netflix
,
Netflix Roulette
,
Recommendation
,
Reelgood
,
Showtime
,
Social Media
,
Starz
,
Streaming
,
Subscription
,
SVOD
,
Trailer
,
TV Guide
,
TV Show
,
Video