At NAB 2016, RED Digital Cinema president Jarred Land gave the press an overview of progress the company has made with the 8K Vista Vision sensor for its Weapon Cinema camera. Land reports that "Guardians of the Galaxy 2" is shooting with sensors, which are not yet widely available. RED is also carving a new path of openness to third party manufacturers, including the announcement that its Weapon, Scarlet-W and RED Raven cameras can now shoot in Avid DNxHR and DNxHD recording formats via a free firmware update.
Land reports that the response to the 8K Vista Vision sensor has been uniformly positive. "It's an almost impossible sensor to make, which is why no one else is making it," he said. "It's not just 8K resolution — the oversampling is incredibly important." He explained that with a smaller sensor, as it's sliced, the manufacturer can work around defects.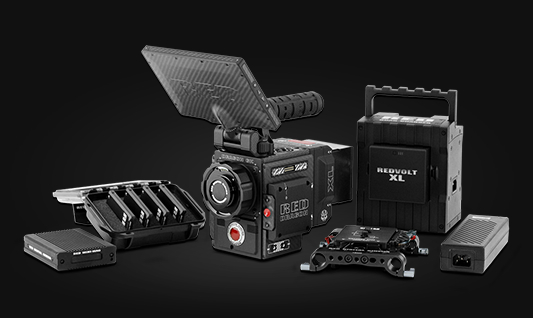 "When it's bigger, you just get more falloff so the yield goes down," he explained. "The pixel design is incredibly hard as well."
As a result, RED only has a "handful" of 8K Vista Vision sensors to offer as the company takes "time to learn and grow and tweak production." Land thanked lens manufacturers Zeiss, Vantage, and Panavision for their support. "Guardians of the Galaxy 2," which uses Panavision glass, is not the only production using the 8K sensor, but the only one to publicly announce it.
"It's hard to support a production with a limited amount of sensors," said Land. "So we have a lot of backup out there."
Land also revealed that the sensors have gone out to many users for tests. "Every single test we've sent it out on, they want to shoot with it," he said. "But it's not fair to the production, so we're keeping it on a slow roll."
The third party program started last year with FoolControl control interface for the RED cameras. "FoolControl was just the beginning," said Land. "That prompted our openness to third parties, and the third party program is now important."
"It's impossible to make a camera that satisfies everyone, but when you have third party companies making gear for it, you suddenly have the possibility to fit it exactly to your needs," he added.