Rabbit, which lets users watch online videos with friends, is updating its features, adding real-time and delayed viewing among others to the mobile/web platform. Company chief executive Amanda Richardson noted that Rabbit's ability to "let you watch any video content with anyone, anywhere in the world, at the same time, is unmatched." The 30-employer Rabbit, launched in 2015, now has 3.6 million monthly active viewers and has experienced a two-time to three-time growth year over year.
VentureBeat reports Richardson added that, "the future of all content is social, and this update is just the next step in how the world will consume content."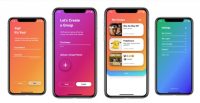 Rabbit works simply: one viewer invites his friends into a Group on Rabbit and the selected content plays in sync for everyone. Viewers can communicate with on-screen texts, GIFs and live video/audio reactions. Rabbit updates to Group will make "all of your Groups ongoing," as the members continue to watch more shows. A user can be a part of as many groups as desired. By setting up different groups, the different conversations are "in the right place."
Rabbit also "redesigned and reorganized some of the main features … [to] make it easier to set up and navigate to your groups so you can get right to watching with your friends." The user can now search all subscription services at once for a particular show. All these updates are now live on iOS and Android, with the updated web version debuting later.
Rabbit users watch "an average of 12.5 hours a month, and the most active users watch 28.5 hours a month." According to Rabbit board member Jeremy Levine, who is a partner at Bessemer Venture Partners, Rabbit "solved the major technical challenge of delivering a perfectly in-sync viewing experience for friends … [when] a one-second delay can ruin the excitement of a critical sports play or a joke's punchline."