The Walt Disney Company reported a record profit of $12.6 billion for its fiscal year, due to its hit movies, increased attendance at theme parks and a stabilized ESPN. Now the company is getting ready to introduce a new subscription streaming service that is similar to Netflix. While the rewards of the direct-to-consumer offering are potentially significant, launching such a service will entail expenses in content, technology and marketing. Disney chief executive Bob Iger recently revealed the new service's name: Disney+.
The New York Times reports that in Q4 of Disney's fiscal year, its most recent quarter, "net income totaled $2.3 billion, a 33 percent increase from a year earlier … [and] profit for the year rose 40 percent," exceeding analyst expectations. But Disney chief financial officer Christine McCarthy warned that "movie operating income could fall by as much as $600 million — or roughly 70 percent," due to the lack of a "Star Wars" movie this holiday season.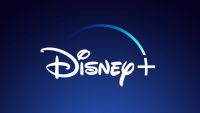 However, Disney+ will offer a live-action "Star Wars" series based on rebel spy Cassian Andor, played by Diego Luna in the 2016 "Rogue One: A Star Wars Story." Other Disney+ content will include a live-action Marvel series about Loki, the god of mischief, played by Tom Hiddleston.
Iger reported that European regulators approved Disney's $71.3 billion acquisition of most of 21st Century Fox, which he called a "major milestone." He now expects the deal will close "meaningfully earlier" than June.
Variety reports that, according to Iger, Disney will "host an investor presentation in April to offer more details and a 'first look' at [Disney+]." The company also introduced a "placeholder website to collect email addresses for prospective subscribers." Branding for Disney+ is similar to that with its ESPN+ service, which debuted earlier this year and now has more than 1 million subscribers.
Disney+ will offer access to the company's film/TV library, including offerings from Pixar, Marvel, "Star Wars," and, via the 21st Century Fox acquisition, National Geographic.
Iger also noted that Hulu, which will be 60 percent controlled by Disney after the Fox purchase is complete, will "remain focused on general entertainment fare while Disney+ is laser-focused on family-friendly material." Despite its investment in streaming, Iger also made it clear that Disney will not abandon its traditional linear content creation and distribution.
"We're going to be nimble, as we've already evidenced by just the fact that we're going into direct-to-consumer as aggressively as we're going into it," he said.
For more information, visit Disney's press release.