A new AI-first form factor could be coming to market as the result of a partnership between OpenAI CEO Sam Altman, former Apple design guru Jony Ive and SoftBank CEO Masayoshi Son. Altman and Ive are said to be developing — and SoftBank potentially funding — an AI device to succeed the smartphone. Since co-founding OpenAI in 2015, Altman has been vocal about the need for a new type of device, purpose-built to leverage the capabilities of artificial intelligence. Ive, meanwhile, has been looking for a second act since exiting Apple after leading design on the iPhone, iPod and MacBook Air.
The Japanese conglomerate is in talks to kick in more than $1 billion. Excluding its investment portfolio, SoftBank had $53.46 billion in cash or cash equivalents as of June, according to Companies Market Cap.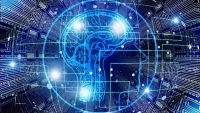 Financial Times reports that Ive founded his company LoveFrom upon leaving Apple with the express purpose of using it as a vehicle to develop OpenAI's first consumer device.
"Altman and Ive have held brainstorming sessions at the designer's San Francisco studio about what a new consumer product centered on OpenAI's technology would look like," sources told FT, which writes that there are many ideas on the table and the project is in the early stages.
"They hope to create a more natural and intuitive user experience for interacting with AI, in the way that the iPhone's innovations in touchscreen computing unleashed the mass-market potential of the mobile Internet," FT reports.
The New York Times writes the new form factor would be "unconstrained by the rectangular screen that has been the dominant computing tool of the past decade."
SoftBank's buy-in could also allow the duo to tap the resources of Arm, the UK chip design company Son purchased in 2016 and took public on Nasdaq this month. Arm quickly achieved a market cap of around $65 billion, making it the biggest IPO to date this year. Son is reportedly "looking to invest tens of billions of dollars" in AI tech, according to Reuters.
Ive co-founded LoveFrom with Australian industrial designer Marc Newson and the company has clients including Ferrari and Airbnb, Reuters explains.
"For Ive, the compulsive nature of many smartphone users' behavior has become a worry," reports FT, noting that in 2018 he said "Apple had a 'moral responsibility' to mitigate the iPhone's unintended consequences, such as addictive apps, and has said he limits his children's screen time."
This collaboration with OpenAI is an opportunity to create a new type of computer that relies less on screens, according to the reports.
Topics:
Apple
,
ARM
,
Artificial Intelligence
,
Design
,
Form Factor
,
Generative AI
,
Hardware
,
Investment
,
iPhone
,
IPO
,
iPod
,
Jony Ive
,
LoveFrom
,
MacBook Air
,
Marc Newson
,
Masayoshi Son
,
Mobile
,
Nasdaq
,
OpenAI
,
Sam Altman
,
Screen
,
Smartphone
,
SoftBank