Nvidia's Picasso continues to gain market share among visual companies looking for an AI foundry to train models for generative use. Getty Images has partnered with Nvidia to create custom foundation models for still images and video. Generative AI by Getty Images lets customers create visuals using Getty's library of licensed photos. The tool is trained on Getty's own creative library and has the company's guarantee of "full indemnification for commercial use." Getty joins Shutterstock and Adobe among enterprise clients using Picasso. Runway and Cuebric are using it, too — and Picasso is still in development.
Getty's announcement doesn't specify use cases, nor does the website, and it's likely that the company will initially focus on still images — much like OpenAI's DALL-E and Adobe's Firefly. AI video by Getty might be a second app, still in development, that will be rolled in under the banner Generative AI by Getty Images.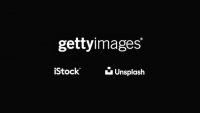 There is no question Getty is headed there, according to a blog post by Nvidia that explains "Getty Images aims to develop two generative AI models" (using Picasso's Edify model architecture, part of the new Nvidia AI Foundations cloud services), adding that "users could employ the models to create a custom image or video in seconds, simply by typing in a concept."
That means Getty is customizing two separate foundation models: text-to-image and text-to-video.
Runway Gen 2 generates only about 5 seconds of high-quality video. Nvidia hasn't been publicly demonstrating its developmental video capabilities. In June Nvidia was among companies including Google and Salesforce Ventures investing $141 million in Runway.
The Verge says Getty's GenAI tool limits user output, noting it didn't allow the reviewer to "create a photo of Joe Biden in front of the White House or a cat in the style of Andy Warhol or Jeff Koons. Any prompt with the name of an actual person was prohibited." MIT Technology Review examines the legal angles.