In a move to put "generative AI at the fingertips of every business, from startups to enterprises," Amazon Web Services is commercially rolling out the Bedrock service it announced in April. Bedrock offers a wide range of foundation models from Amazon's own Titan to products from Anthropic, Stability AI and soon Meta Platforms. The fully managed Bedrock service makes its generative FMs operable through a single, simple API. This means customers can experiment with various leading FMs and customize simple apps in-house, without the need for a third-party diving into their proprietary data.
New since the spring unveiling are Meta's Llama 2 models, which will be added "in the next few weeks," Amazon said in an announcement. An additional Titan model, Embeddings, has also been added, along with new Amazon CodeWhisperer capabilities that "deliver customized, generative AI-powered code suggestions that leverage an organization's own internal codebase."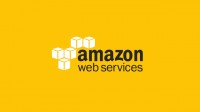 Titan Embeddings is "a first-party model that converts text to numerical representations called embeddings to power search and personalization applications," TechCrunch explains, noting the model "supports around 25 languages and chunks of text — or whole documents — up to 8,192 tokens (equivalent to ~6,000 words) in length, on par with the latest embeddings model from OpenAI."
In offering operability through a single API, the Bedrock service has drawn comparisons to Google's Vertex AI, "a unified data science and machine learning platform for all skill levels" that added support for generative AI and third-party models this year.
VentureBeat calls the official public debut of Bedrock "a major step forward" for Amazon Web Services, "a vital tool in meeting the requirements of enterprise applications for generative AI."
Among Bedrock improvements for enterprise clients is "adding compliance for regulations" including the European Union's General Data Protection Regulation (GDPR), VentureBeat points out, noting that "as part of compliance, enterprises typically also need observability and audit capabilities. To that end, Amazon Bedrock as a generally available service also now integrates with the Amazon CloudWatch service for logging."
A wide range of pricing is another plus cited by VentureBeat.