Digital-first company Moonbug Entertainment has been purchased by the newly formed and as yet unnamed venture of former TikTok CEO Kevin Mayer and fellow Disney alum Tom Staggs, with backing from private equity firm Blackstone. An aggregate of YouTube channels with a focus on children's content — including CoComelon, Little Baby Bum and Blippi — Moonbug launched in 2018 and currently has a market value of about $3 billion. Other recent children's IP transactions include Epic Games' purchase of SuperAwesome in September 2020, and the $500 million July acquisition by Indian educational firm Byju of a learning platform also named Epic.
The three Moonbug channels are among the most-watched on YouTube, accruing a collective 2.37 billion views this past month, and a total of 157 billion views since launch. While an official price tag has yet to be released, analysts anticipate $2.75 billion, that with earn-out incentives could total about $3 billion. Wired points out that a $3 billion purchase price is approximately half what The Walt Disney Company paid for Pixar in 2006.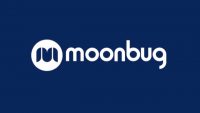 "It shows that kids content is a huge and very valuable market, and that digitally native companies again have valuations that rival or even better traditional media companies," said Bastian Manintveld, executive chairman of Spanish entertainment company 2btube. Wired notes that Moonbug earned $53 million in 2020 revenue in its native UK. The company subsequently opened a Hollywood office.
The influx of big money has pushed up prices and helped to clean up online video content for younger audiences. Following Disney's blueprint of expanding into merchandising and alternate distribution platforms like broadcast, cable and Netflix, these digital-first kids program services are able to build entertainment juggernauts, piquing investor interest.
Moonbug now releases programming in 27 languages on more than 100 platforms worldwide. Besides YouTube and Netflix, Moonbug has its programs seen via through Hulu, HBO, Amazon and Sky, according to Deadline, which reports CoComelon is ranked No. 2 among all YouTube channels, with about 120 million global subscribers.
Topics:
2btube
,
Alphabet
,
Amazon
,
Bastian Manintveld
,
Blackstone Group
,
Blippi
,
Byju
,
Children's Programming
,
CoComelon
,
Disney
,
Epic Games
,
HBO
,
Hollywood
,
Hulu
,
Kevin Mayer
,
Little Baby Bum
,
Merchandising
,
Moonbug
,
Netflix
,
Pixar
,
Private Equity
,
Sky
,
SuperAwesome
,
Tom Staggs
,
United Kingdom
,
Video
,
YouTube
,
YouTube Kids