Pinterest is highlighting the "Search" and "Lens" features on its mobile apps, emphasizing its move into this arena. Lens, which was introduced to U.S. users this year, is a reverse image search tool that allows users to take a photograph of something and then use smart search to return pins with similar images and related design ideas. Lens is now available to users of the iOS application; Pinterest says it will soon launch the Android version. Google is also upgrading its visual search engine to compete in this space.
Engadget reports Pinterest says that, "85 percent of all searches, both text-based and visual with Lens, occur on a mobile device" and that it is "constantly updating Lens's features and its accuracy."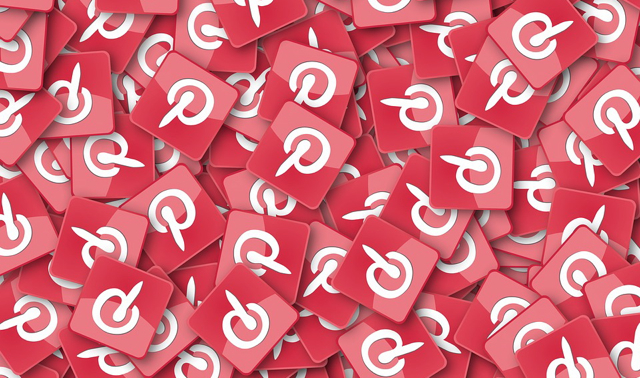 Adweek adds that, "Pinterest product manager for home feed Audrey Tsang also revealed in a blog post that Pinterest made some behind-the-scenes improvements to ensure that recommendations in users' home feeds are 'fresher than ever'," with the goal of eliminating duplicate pins.
The company also reported that, "monthly mobile text searches are up 40 percent year-over-year, with that figure climbing to 60 percent for visual searches," and that "although 97 percent of searches are unbranded, 72 percent of Pinterest users say they have discovered new brands and services via Pinterest." Hershey's, Stainmaster, Target, Home Depot, Walgreens and Wayfair are among the brands using Pinterest's search targeting tool that debuted in February.
Meanwhile, says TechCrunch, Google "gets more like Pinterest" via an upgrade of its Image Search visual search engine that "aims to connect web users with more than just a list of photos, as before." Google will label its "newly augmented search results" with a badge "that categorizes the image you're viewing, and includes text that clarifies the action you can take."
Depending on what the user searched for, a click on the badge could lead to a recipe, a product or shareable GIFs, for example. Google "says its algorithms will automatically identify and badge GIFs with no other further action needed on the part of the website owner," but suggests that publishers add Recipe, Product or Video markups for relevant sites.
A Google Structure Data Testing Tool "will verify publishers' web pages are free of errors, which will then allow them to be badged in new Image Search."
TechCrunch notes that, "this is not the first time that Google has responded to Pinterest by upgrading its Image Search results to help users do more," pointing to a "Similar Items" feature and the Android Search machine learning-powered app that identifies items in a photo, finds places to buy them and lists prices.
Topics:
Android
,
Android Search
,
Apps
,
Audrey Tsang
,
GIFs
,
Google
,
Hershey's
,
Home Depot
,
Image Search
,
Images
,
iOS
,
Lens
,
Machine Learning
,
Mobile
,
Mobile Device
,
Photos
,
Pins
,
Pinterest
,
Reverse Image Search
,
Search
,
Smart Search
,
Social Media
,
Stainmaster
,
Target
,
Text-Based
,
Visual Search
,
Walgreens
,
Wayfair