Major phone companies have begun selling data related to their subscribers' locations, travels, interests and Web browsing habits. The availability of such data provides a long-anticipated and powerful tool for marketers, but not surprisingly raises a number of privacy concerns. Mining data for profit marks a shift in the relationship between carriers and subscribers, similar to what is typically expected today with services such as Google and Facebook.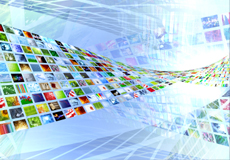 "When a Verizon Wireless customer navigates to a website on her smartphone today, information about that website, her location and her demographic background may end up as a data point in a product called Precision Market Insights," reports the Wall Street Journal. "The product, which Verizon launched in October 2012 after trial runs, offers businesses like malls, stadiums and billboard owners statistics about the activities and backgrounds of cellphone users in particular locations."
Some mobile operators in Europe have launched similar efforts. And last week, German software firm SAP AG debuted a service that collects smartphone data from wireless carriers and then sells the data to marketing firms.
"Carriers acknowledge the sensitivity of the data," notes the article. "But as advertisers and marketers seek more detailed information about potential customers and the telecom industry seeks new streams of revenue amid a maturing cellphone market, big phone companies have started to tiptoe in."
The phone companies claim they offer data involving groups of people, not individuals. While privacy advocates acknowledge that this approach is currently legal, there is concern that the ability to profit from the data could provide incentive to eventually track individual habits more precisely. If that happens, the amount of data about individuals that law enforcement could subpoena would broaden.
"It's the collection that's the scary part, not the business use," suggests Chris Soghoian, a privacy specialist at the American Civil Liberties Union.
"Verizon responds that the data it analyzes for Precision Market Insights is information it already collects and that it complies with legal processes when it gets requests for information from law enforcement," explains WSJ. "The carrier also says that it will sell only broad information about groups of customers, and that the program won't include information from Verizon's government or corporate clients."
AT&T says it is looking at ways to analyze and sell customer data to advertisers that will include offering subscribers the ability to opt out.
"Americans have become more comfortable disclosing their locations via social-media services like Twitter Inc. and Foursquare," concludes the article. "Indeed, as carriers get more involved in data mining, they could find themselves competing with those companies and Internet giants like Google and Facebook."
Topics:
ACLU
,
Advertising
,
AT&T
,
Civil Liberties
,
Data Mining
,
Facebook
,
Foursquare
,
Google
,
Law
,
Legal
,
Location
,
Marketing
,
Mobile
,
Phone
,
Precision Market Insights
,
Privacy
,
SAP
,
SAP AG
,
Smartphone
,
Social
,
Social Media
,
Tweet
,
Twitter
,
Verizon
,
Wireless