PayPal plans to make the largest purchase in its history: $2.2 billion for Stockholm-based financial tech startup iZettle. The purchase puts PayPal in thousands of brick-and-mortar retail shops around the world, and sharpens its rivalry with Square, which focuses on small businesses with physical locations. Dubbed the "Square of Europe," iZettle produces technology and devices that allow almost half a million businesses in a dozen European countries, Brazil and Mexico to accept credit cards.
The Wall Street Journal reports that, "most of those countries are ones where PayPal has a small presence already." PayPal chief executive Dan Schulman said that the company's goal "is to give a more comprehensive offering to retailers that want to sell products in stores and across digital platforms," and compete in a market dominated by Amazon.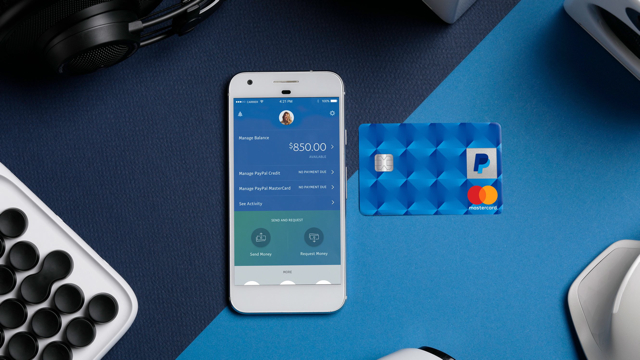 "Helping small businesses compete with the giants in the market really resonated for both of us," he said, adding that the combination of PayPal and iZettle will result in a "full-service, one-stop-shop solution."
After the deal concludes, "iZettle chief executive Jacob de Geer will continue to lead that business and report to Bill Ready, PayPal's chief operating officer." De Geer, whose company was prepping for an IPO, said he opted instead to sell to PayPal when he realized that "combining forces was effectively giving my company superpowers." PayPal's purchase price is "roughly 13 times iZettle's projected 2018 revenue of $165 million."
The deal could also bolster PayPal's fortunes in the wake of eBay's announcement that it would no longer rely on the company's services for transactions on its website, causing PayPal's stock to dip 12 percent. EBay, which previously owned PayPal until it became a separate company in 2015, made up about one-fifth of PayPal's 2017 revenue. PayPal's market value is more than $90 billion.
Square, meanwhile, has built a mobile app, Square Cash, that now has seven million users. The company purchased Weebly, a website builder, for around $365 million last month, "giving it a bigger footprint in e-commerce." PayPal finance chief Roelof Botha is also a Square board member.
PayPal is still much bigger and twice as old as Square: "it processed $132 billion in total payment volume in the first quarter of 2018, or more than seven times Square's $17.8 billion of volume in the same period" and iZettle "expects its 2018 payments volume to be roughly $6 billion."
There has been "a frenzy in dealmaking in the payments industry" due to "the rapid growth of cross-border commerce and the blurring of the lines between online and offline sales," says WSJ. Vantiv bought U.K. payments processor Worldpay Group for $10.4 billion, and "two private-equity firms agreed to buy U.K. online-payments processor Paysafe Group for $3.89 billion."
Topics:
Amazon
,
Apps
,
Bill Ready
,
Brazil
,
Credit Cards
,
Dan Schulman
,
E-Commerce
,
eBay
,
Europe
,
Internet
,
IPO
,
iZettle
,
Jacob de Geer
,
Mexico
,
Online Payments
,
Payments
,
Payments Service
,
PayPal
,
Paysafe Group
,
Retail
,
Retailers
,
Roelof Botha
,
Small Businesses
,
Square
,
Square Cash
,
Stockholm
,
Sweden
,
Vantiv
,
Weebly
,
Worldpay Group