Pandora is launching a new Facebook application called the Pandora Timeline App that integrates its mobile applications and website so that users can easily share their favorite music and discover new artists that are popular with their friends. The app has been updated with the new Facebook feature for iPhone and Android users. Users can customize which music they opt to share and can specify which categories (listening activity, likes and follows) to share.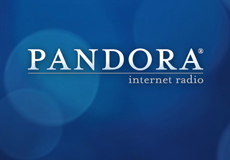 "The Pandora Timeline App is meant to tap into the passion that music fans have with bands and artists," reports Mobile Marketer. "Even though Pandora has previously enabled social media options from its apps and website, the company has been careful about how its services integrate with social."
"We've always been cautious about social and how it works — our fans look at music as something social, but only on their terms," said Brian Colbert, VP of mobile advertising sales at Pandora. "The new Facebook integration makes Pandora social, but is actually also more of a home for music to live in a more contextually-relevant way."
Music fans can view their activity through the Facebook News Feed or the music section of their profile.
"Similar to how other music services such as Spotify or Rdio are integrated into the music section, Pandora radio stations that consumers are listening to are listed in the section," explains the article. "Clicking on a radio station drops users back into the Pandora mobile app or directs users to Pandora's website."
Pandora currently has more than 200 million mobile registered users, with more than 75 percent of its total audience on mobile and other connected devices.
"So much usage is coming from mobile devices that we decided that this was the right time to take the experience to the next level," explained Colbert. "When we do sharing and social, it's about the fans… We have finally cracked the code with a way to be social that is relevant and not just doing social for the sake of doing social."