Pandora just acquired Rdio for its technology and talent, and Spotify is unrolling Fan Insights to offer its musicians a way to research its fan base and plan smarter tours. In both cases, these popular streaming music services are expanding beyond their core expertise — and their unstable revenue — by uniting radio, on demand and even live shows. As bigger players such as Apple, Google and Amazon create music services, Pandora and Spotify must offer more services to survive.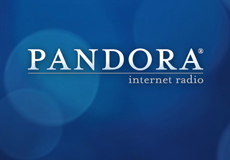 According to The Verge, Pandora chief executive Brian McAndrews says that the company's goal is to "evolve beyond its streaming radio roots," a billion dollar business without consistent profits. Spotify, which has more than $1 billion in annual revenue, also has profitability woes, mainly because of the big royalties it pays to rights holders (labels and publishers), which totals 70 percent of the revenue generated by subscriptions and advertising.
For Apple, Google and Amazon, music services are loss leaders to draw consumers into their ecosystem. In this environment, smaller players such as Beats and Rdio are likely to be acquired or go bankrupt, and players like Pandora and Spotify have to grow horizontally to stay afloat. Pandora plans a new $9.99/month on-demand service and, based on its recent acquisition of TicketFly, sell concert ticket, both areas with better profit margins than radio.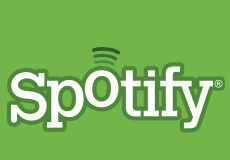 According to The Wall Street Journal, Spotify — "the world's biggest subscription-music service, with 20 million paying subscribers and about 55 million free users" — debuted a test version of Spotify Fan Insights to a small group of artists. A customized dashboard displays demographic and geographic information, and the fans' listening habits, "potentially helping artists route tours and sell tickets and merchandise" both domestically and internationally.
The Verge notes that, "eliminating the middleman would allow Spotify or Pandora, and artists who power their services, to keep a much bigger piece of the pie." With a one-stop shop for distribution, monetization, audience research, marketing, and live event promotions, streaming music services "are starting to stake a claim to a large part of what record labels have traditionally done."
Topics:
Advertising
,
Amazon
,
Apple
,
Beats
,
Brian McAndrews
,
Distribution
,
Fan Insights
,
Google
,
Licensing
,
Live Event
,
Marketing
,
Monetization
,
Music
,
Pandora
,
Promotion
,
Publisher
,
Radio
,
Rdio
,
Record Label
,
Research
,
Royalties
,
Song
,
Spotify
,
Streaming Music
,
Subscriber
,
Subscription
,
Ticketfly