When the U.S. shut down in March, people went online to shop. Adobe's Digital Economy Index reported that U.S. e-commerce skyrocketed 49 percent in April, compared to the baseline period in early March. Some e-commerce companies have become stronger during the shutdown. But buying patterns have been volatile, with the latest uptick sparked by government stimulus checks that were sent out April 11. Many experts believe that consumer habits are changing in ways that will continue beyond the threat of the coronavirus.
The New York Times reports Earnest Research's data revealed that, "big and sometimes unexpected winners have emerged in several of the industries that have come to define the coronavirus economy." Instacart, for example, has done well, with "the advantage of working with several grocery chains rather than directly selling products on its own." Meanwhile, its competitors — Amazon, Walmart and Target — "have been investing more heavily in grocery sales." Target and Walmart are making a "much bigger push … to take on the behemoth of online shopping, Amazon."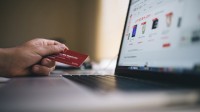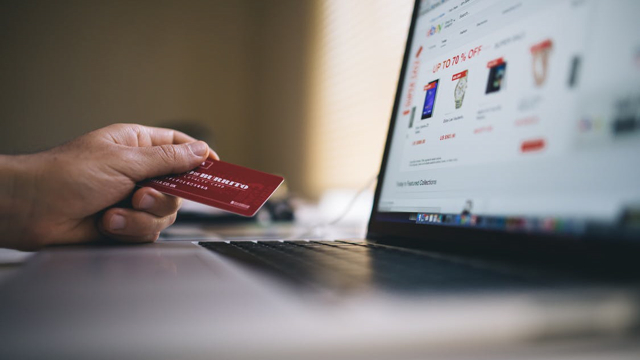 Facteus reported that many new sales for Target and Walmart came "from people who had never shopped with them before, while Amazon has relied more heavily on existing customers." NYT notes that, "those elevated spending levels may go down at Amazon, but new customers are more likely to stick around."
Rakuten Intelligence noted that, with the purchase of Shipt, Target was able to "pull even with Amazon recently in terms of delivery time." With regard to online restaurant/meal delivery, "Grubhub, one of the bigger players in this industry, is now the subject of acquisition talks with Uber," and market leader DoorDash has "focused on chain restaurants, and areas outside the big cities, where the sense of crisis was less acute."
TechCrunch reports that Adobe's Index also revealed a 110 percent "boost in daily sales between March and April" for online groceries, with electronic sales up 58 percent and book sales doubled. It notes that "Instacart even became profitable for the first time," with The Information reporting that it "sold around $700 million worth of groceries during the first two weeks of April, up 450 percent over its December 2019 sales."
Although online electronics prices have going down, with the advent of COVID-19, "sales of audio mixers, microphones, microphone cables and other audio equipment jumped 459 percent in April," pushing the sector into "an upward trajectory."
April saw "the largest monthly drop in apparel prices in more than five years" since people were either unemployed or working from home. The notable exception was comfort clothes, such as pajamas, which bounced up 143 percent. Buy-online, pickup in store orders grew 208 percent year-over-year from April 1 to April 20. The report also found a 74 percent increase in e-commerce purchases of wine, beer and spirits.
Adobe predicted that, "the overall impact of the shift to online could be rising prices." "Americans are used to things getting cheaper online," said Adobe Digital Insights director Taylor Schreiner. "But that trend may be ending, and online commerce may never be the same. It appears that COVID-19 has accelerated that process."