Facebook is a founding member of American Edge, an emerging political advocacy group. Because it is registered as a non-profit, American Edge can raise money and publish ads without disclosing its donors. "We're working with a diverse group of stakeholders to help build support for our industry, and while we're leading an effort to start this coalition, it's one of many we are contributing to and supporting," said spokesperson Andy Stone. The group, however, has not yet officially launched.
Business Insider reports that, "Facebook isn't the only group involved [in American Edge], but the social media giant has been a main driving force in its creation." BI further notes that the company "has faced scrutiny in Washington over a variety of different issues, and [chief executive] Mark Zuckerberg has had to repeatedly answer in person to lawmakers."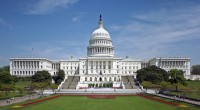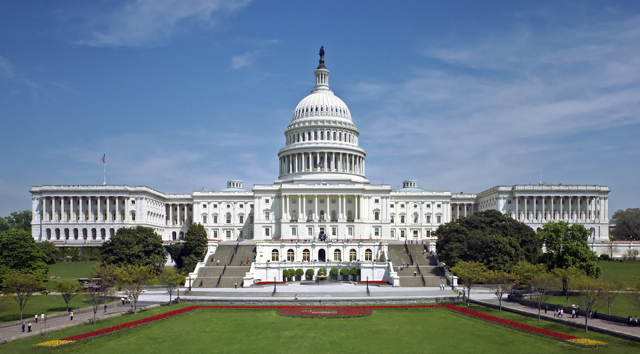 With American Edge, Facebook hopes to improve its image "among politicians, and to more generally act as an advocate for the tech industry." John Ashbrook, former top aide to Senate Majority Leader Mitch McConnell, who is consulting on the project, said that American Edge "reframes the tech industry" as "American innovators," with a goal to promote "the bipartisan proposition that American innovators are an essential part of U.S. economic health, national security and individual freedoms."
Mashable reports that, "the goal of American Edge … is to fund ads and studies to persuade lawmakers to go a little easier on the tech industry." Former representative Chris Carney (D-Pennsylvania), former governor Susana Martinez (R-New Mexico) and former FEC commissioner Bradley Smith are reportedly on American Edge's board. "It's probably not a stretch to assume that the goal of Facebook and any other firm that backs American Edge will be to escape government regulation," says Mashable.
In its most recent earnings call, Facebook "confirmed that 2.3 billion people use its services each day." Zuckerberg has frequently been in Congress' crosshairs, most recently to defend Facebook's digital currency Libra. The FTC also fined the company $5 billion last year "for its role in the Cambridge Analytica scandal."