Facebook has introduced a new technology that will someday allow Facebook users to explore immersive, 360-degree videos from their News Feeds. The company unveiled the technology at its annual F8 developer conference in San Francisco this week. The content is created with a 24-camera rig, and it can be viewed in a browser or a smartphone screen without a headset. Facebook envisions users will also use an Oculus Rift headset to view the 360-degree video in the future.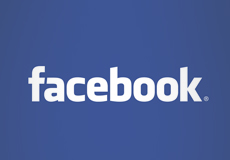 The technology is the next step towards integrating virtual reality with the social network. Facebook acquired Oculus, developer behind the Oculus Rift VR headset, for $2 billion last year. However, Oculus has not yet released a headset to the public. So far, people have only played with developer kits.
Facebook is asking third-party developers to start creating "spherical videos" using their technology. Viewers will be able to walk around the video and view it from any angle. This technology is not quite as immersive as content designed for headsets, but it will be accessible through smartphones and desktops.
This kind of 360-degree video that does not require headsets can already be hosted on other online platforms like YouTube, according to Wired.
For now, the 24-camera rig may limit how many creators take on the task of making a spherical video. However, Facebook CEO Mark Zuckerberg believes that's the future of VR. "We're starting to see real video merge with virtual reality and augmented reality," he said.
Until the complete integration, people will mainly see VR gaming experiences on headsets and 360-degree videos on a smartphone or computer.