As part of its plan to expand into gaming, video streamer Netflix has hired former Electronic Arts and Facebook executive Mike Verdu as its vice president of game development. At Facebook, Verdu worked with developers to bring virtual reality games and other content to Oculus headsets. At Netflix, Verdu will report to chief operating officer Greg Peters and is mandated with bringing video games to the Netflix platform within the next year. Sources said that Netflix does not plan on charging subscribers extra for gaming content.
Bloomberg reports, "Netflix has been seeking ways to keep growing, especially in more saturated markets such as the U.S.," resulting in "building out its kids' programming, opening an online shop to sell merchandise, and tapping Steven Spielberg to bring more prestigious movies to its lineup." Although Netflix still dominates among streaming video platforms, its new subscriber numbers were sluggish in the last quarter.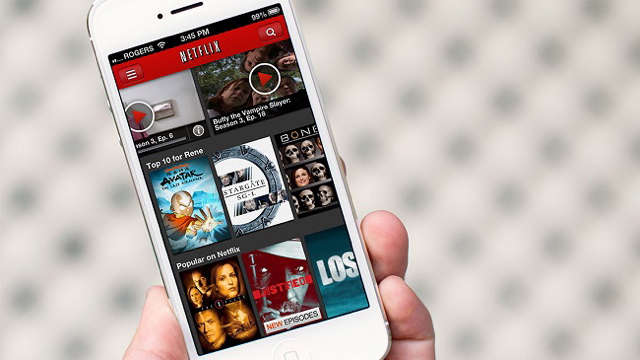 Video games could not only lure in new subscribers but also give Netflix another point of differentiation from its rivals, none of which offer games. Bloomberg notes that, Disney, WarnerMedia and Amazon "all have access to live sports, but they don't have gaming within their main video services."
Apple has games, but in a separate platform Arcade, for which it charges extra. Games also "serve the purpose of helping market existing shows" and might provide Netflix with a justification for raising subscription prices in the future.
According to iOS developer Steve Moser, "Netflix has previously licensed the rights to games based on its shows — including 'Stranger Things' — but this new initiative is much larger in scope." The company also created interactive programming with choose-your-own-adventure shows such as "Carmen Sandiego" and "Black Mirror."
One source said that Netflix "has yet to settle on a game-development strategy … [and] may start with just a few games and build from there." Bloomberg notes that, "Hollywood studios have a checkered history in the video-game business," with some finding success licensing movie and TV properties for games but others, such as Disney, shutting down in-house gaming operations.
Ars Technica reports that Verdu has "worked in game development and publishing since the early '90s, and his first studio, Legend Entertainment, was eventually acquired by GT Interactive." It notes that, "Netflix has spent the past half-decade building a collection of exclusive TV series based on video game licenses, including animated series based on 'Castlevania,' 'Dota 2,' and a critically acclaimed live-action version of 'The Witcher' (whose second season is set to launch later this year)."
However, Ars Technica adds that "aggressive release timelines dog major new game publishing efforts," which means that "should Netflix stick with a timeline as brief as 'the next year,' the streaming giant will likely have to focus on scaled-back releases." It adds that Netflix will also find itself competing with "a growing glut of cloud-based and download-based gaming subscription services."
Related:
Netflix Taps Google, USC Researcher Paul Debevec to Lead VFX, Graphics R&D, Variety, 7/15/21
Netflix's Videogame Gambit Is Taking Shape as Streaming Competition Grows, The Wall Street Journal, 7/15/21
Netflix Puzzles Wall Street with Plan to Jump Into Video Games, Bloomberg, 7/15/21
Topics:
Amazon
,
Apple
,
Arcade
,
AT&T
,
Black Mirror
,
Disney
,
Electronic Arts
,
Facebook
,
Gaming
,
Greg Peters
,
GT Interactive
,
iOS
,
Legend Entertainment
,
Licensing
,
Mike Verdu
,
Movie
,
Netflix
,
Oculus
,
Steve Moser
,
Steven Spielberg
,
Stranger Things
,
Streaming
,
Subscription
,
Video
,
Video Game
,
Virtual Reality
,
WarnerMedia