To help advertisers better target millennial and Gen-Z audiences, The Walt Disney Company debuted the Disney Digital Network, a conglomeration of more than 300 social media channels and a wide range of content. Disney says the new Digital Network reaches an audience of more than one billion. The content includes everything from classic Disney characters to the new material emerging from Maker Studios. Disney Co/Op, an in-house branded content service, puts advertisers together with Disney digital creators for customized campaigns.
Broadcasting & Cable reports that Disney Co/Op "can also help clients with social media campaigns on Twitter, Instagram and Facebook Anthology," the latter of which connects "publishers with Facebook advertising insights."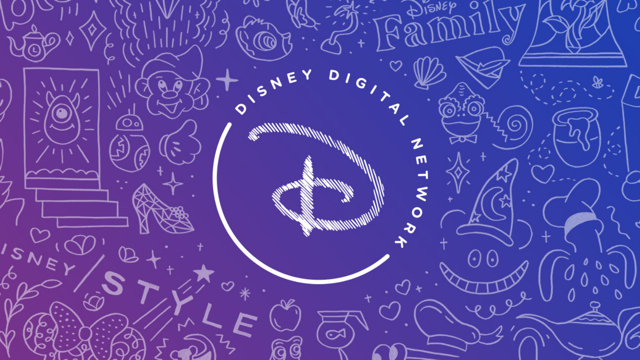 "This network is our response to how our advertising partners have been telling us they want to engage audiences: with high-quality content, mobile formats including micro-content and short-form video, social media influencers, and diverse distribution options across all major platforms," said Disney-ABC Group president of sales Rita Ferro. "We can now connect these opportunities with first-party data, proprietary insights, quality of service, and brand safety."
Advertising Age, which referred to the new Digital Network as promoting a "brand safe message," spoke with the Network's vice president of alliances and partnerships Josh Mattison. He described the Network as consisting of "a much more curated list of creators that basically align with the brand values of the Disney Company."
"Quantity isn't the name of the game, it's quality," he said. "We wanted people we could connect with the world of 'Star Wars,' Marvel and Disney."
For more information on brands and content, visit the Disney Digital Network.
Topics:
Advertising
,
Apps
,
Disney
,
Disney Digital Network
,
Disney-ABC
,
Facebook
,
Facebook Anthology
,
Games
,
Gen Z
,
HP
,
IBM
,
Instagram
,
Josh Mattison
,
Maker Studios
,
Marvel
,
Millennials
,
Otis College of Art and Design
,
Pixar
,
Polaris
,
Rita Ferro
,
Social Media
,
Star Wars
,
The Walt Disney Company
,
Twitter
,
Video