Billboard and Twitter announced yesterday that the companies plan to launch Billboard Twitter Real-Time Charts in May — regularly updated lists of the songs most frequently discussed and shared via Twitter in the U.S. The real-time charts will be published on Billboard.com and Billboard's Twitter feed. While music is currently the most widely discussed topic on the social network, with seven of the top 10 accounts belonging to pop stars, Twitter has been largely unsuccessful in exploiting its music-related traffic.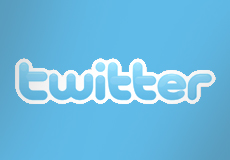 "The Billboard deal suggests an effort by Twitter to correct one of its rare public missteps: its #Music app," reports The New York Times. "Introduced with much fanfare a year ago, the app was publicized as a way to rank popular music on the service and recommend songs to users. But it was viewed as unwieldy and quickly fizzled. The app was removed from Apple's app store last week, and Twitter said it would not work after April 18."
Instead of developing another music service, Twitter has been pursuing "outside partnerships to help mine its data and integrate various forms of digital content," notes NYT. "Last month, it announced a partnership with the music company 300, one of several music-tech deals recently that have focused on data as a way to seek out emerging talent."
Billboard's Twitter charts will monitor top tracks by popular artists, the most frequently mentioned and shared songs by new and upcoming acts, and monitor positive mentions and filter out negative ones.
In the past, Billboard has modified its charts based on changes to technology and music consumption. It started incorporating data from YouTube last year, which led to a song that generated strong response online called "Harlem Shake" to become a No. 1 single.
"We want music business decisions to be based on Twitter data," said Bob Moczydlowsky, Twitter's head of music, "and we want artists to know that when they share songs and engage with their audience on Twitter, the buzz they create will be visible to fans and industry decision-makers."
Topics:
300
,
App
,
Apple
,
Artist
,
Billboard
,
Buzz
,
Chart
,
Data
,
Fan
,
Feed
,
Google
,
Harlem Shake
,
Measure
,
Moczydlowsky
,
Monitor
,
Music
,
Music Video
,
Musician
,
Network
,
Pop Star
,
Positive
,
Real Time
,
Realtime
,
Recommend
,
Share
,
Single
,
Social
,
Song
,
Stream
,
Track
,
Traffic
,
Trend
,
Tweet
,
Twitter
,
Video
,
YouTube