Netflix's new privacy feature will now allow users to select which shows they want to share with Facebook friends. In the past, people who decided to link their Netflix and Facebook accounts shared their viewed titles to all of their Facebook friends. Now, each user can recommend a TV show or movie to just one or more friends. With this update, Netflix users now have the ability to be more selective about which programs they recommend to others, and which programs they hide.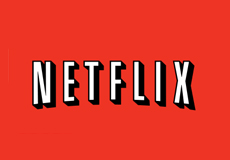 "Starting today, we're launching our new social recommendation feature that allows you to easily, and privately, recommend the shows you love to the people you care about," said Cameron Johnson, director of production innovation at Netflix, on Tuesday.
The change is in response to statistics claiming that the majority of users do not want to share their activity with such a large audience.
After watching a video, Netflix users will have the opportunity to recommend it to specific people. The fastest options include a list of the people the user interacts with most on Facebook.
The feature works best for suggestions to users that already have Netflix, but if they do not, the recipient will get a Facebook message.
"Integration with social media is intended by Netflix to make a solitary activity, watching movies and TV at home, into more of a group event," reports Bloomberg. "Friends can see each other's choices and easily share recommendations."
According to the Netflix Blog, the feature is currently "available on the website, iPad, iPhone, PS3, Xbox, and many set-top boxes and smart TVs," with plans for "adding additional platforms in the coming months."
Topics:
Cameron Johnson
,
Facebook
,
Films
,
Friends
,
iPad
,
iPhone
,
Likes
,
Messenger
,
Movies
,
Netflix
,
News Feed
,
Privacy
,
Privacy Feature
,
PS3
,
Recommendation
,
Sharing
,
Smart TV
,
Social Media
,
STB
,
Suggestions
,
Television
,
TV Shows
,
Video
,
Xbox