As part of its effort to meet the entertainment needs of the postmillennial generation, Netflix is adding exclusive films and TV series to its service that target teenagers and tweens. Netflix has picked up a half-hour original series about a group of musicians called "Lost & Found Music Studios," a series called "Degrassi: Next Class" that addresses the issues teens face as they get ready to enter adulthood, and "Fuller House," the sequel to the popular 90s sitcom "Full House." Netflix has also licensed two movies featuring YouTube stars — "Smosh: The Movie" and "Bad Night."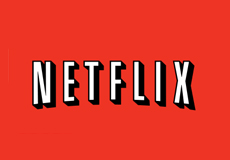 According to Erik Barmack, Netflix VP for global independent content, the company is looking to fill what it sees as a significant void in scripted entertainment for teenagers.
"In the on-demand world, there isn't a place where there is lots of great scripted shows and movies that are catering to that audience," he said. "That is both an opportunity and a challenge."
"With the new series and films, Netflix enters a fierce popularity contest to take over that programming space, as startups and traditional media companies — like YouNow, Snapchat, YouTube, MTV and Disney try to win over viewers who are growing up in a streaming world," reports The New York Times. "The challenge is to capture the attention of an audience known for its elusive and fickle tastes."
With the growing popularity of social media, apps and mobile technologies, younger audiences are spending less time with traditional television. And while media companies are looking for ways to leverage online video standouts, it remains unclear whether YouTube stars will successfully translate to other outlets.
"Netflix and other online outlets have made a push to acquire and develop their own original commercial-free children's series, which is an important draw for parents," notes NYT. "Appealing to teenagers also is important, both to groom future generations of subscribers and to keep their parents subscribing."
Topics:
Bad Night
,
Degrassi: Next Class
,
Disney
,
Erik Barmack
,
Film
,
Full House
,
Fuller House
,
Jenn McAllister
,
Lauren Luthringshausen
,
Lost & Found Music Studios
,
Millennial
,
Mobile
,
Movie
,
MTV
,
Netflix
,
Original Programming
,
Postmillennial
,
Sitcom
,
Smosh: The Movie
,
Snapchat
,
Social Media
,
Streaming
,
Subscriber
,
Video
,
YouNow
,
YouTube