Time Warner Cable signed a direct interconnection deal with Netflix, which makes it the fourth of the biggest ISPs to sign such an agreement with the video service. The deal should improve the Netflix experience for TWC broadband subscribers. Netflix signed similar deals with AT&T, Comcast and Verizon in recent months after fighting with the providers. Despite signing the paid peering agreements, Netflix continues to argue before the FCC and publicly that such arrangements violate net neutrality.
"Netflix originally tried to address peering issues by offering ISPs access to its own content delivery network called OpenConnect," reports GigaOM.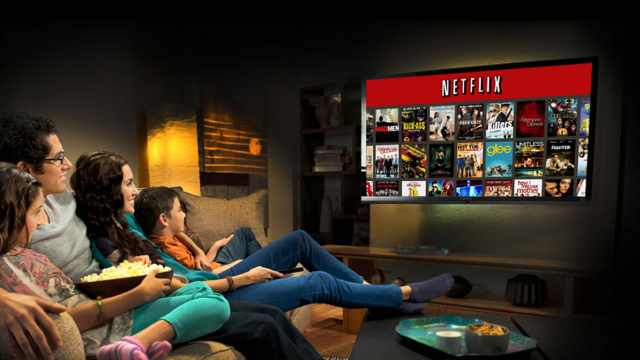 "It signed deals with some U.S.-based and a number of international ISPs that led to Netflix deploying caching boxes inside the ISPs' networks. But the major U.S. ISPs argued that Netflix was avoiding paying for the burden its traffic put on their networks and said they didn't want to support different servers for every different internet service on the market, despite already hosting servers for sites such as Google, Facebook, Amazon and Microsoft in many cases."
Meanwhile, Apple has reportedly signed paid peering agreements with major ISPs as it readies its own delivery network. Some see this as potentially having an impact on how content companies and ISPs may broker traffic issues in the future.
However, Netflix CEO Reed Hastings, in a guest column for Wired this week, suggested that tech advances would be dramatically stifled if we give in to the companies controlling our Internet access.
"The next Netflix won't stand a chance if the largest U.S. Internet service providers are allowed to merge or demand extra fees from content companies trying to reach their subscribers," he wrote.
"We'll never realize broadband's potential if large ISPs erect a pay-to-play system that charges both the sender and receiver for the same content," according to Hastings. "That's why we at Netflix are so vocal about the need for strong net neutrality, which for us means ISPs should enable equal access to content without favoring, impeding, or charging particular content providers. Those practices would stunt innovation and competition and hold back the broader development of the Internet and the economic benefits it brings."
Related Stories:
FCC Can Knock Out State Laws that Limit Broadband, Wheeler Warns, GigaOM, 8/20/14
FCC Republican Wants to Let States Block Municipal Broadband, ArsTechnica, 8/20/14
Topics:
Amazon
,
Apple
,
AT&T
,
Broadband
,
CDN
,
Comcast
,
Delivery
,
Distribution
,
Facebook
,
FCC
,
Google
,
Interconnection
,
Internet
,
ISP
,
Microsoft
,
Movie
,
Net Neutrality
,
Netflix
,
Network Traffic
,
Online
,
OpenConnect
,
Paid Peering
,
Pay-to-Play
,
Peering Deal
,
Reed Hastings
,
Streaming Video
,
Subscriber
,
Television
,
Time Warner Cable
,
TV
,
TWC
,
Verizon