Netflix is making good on its promise to compete directly with movie theaters now that it's in final negotiations for the exclusive rights to a Sundance Film Festival documentary. The film, "The Square," is about the Egyptian revolution and will be released through Netflix. It could make Netflix an Oscar contender, just a short while after its success at the Emmys with "House of Cards." According to one source, this will be the first of many films to be released first on Netflix.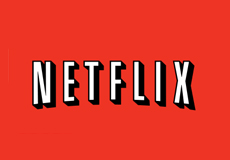 The Los Angeles Times reports that "The Square" is getting an Oscar-qualifying run in both New York and Los Angeles, already noted as a favorite in the documentary category. It won awards at both Sundance and the Toronto Film Festival and may earn Netflix its first go at an Oscar.
Just last week, Netflix's chief content officer Ted Sarandos made bold statements about theater owners lacking innovation and hinting that Netflix may soon release its own films. The LA Times writes, "observers are likely to see the acquisition as an opening salvo for the upstart entertainment company and a move that puts it in the original-film game much faster than many thought."
Netflix is also showing up HBO in terms of viewership — it now has more subscribers than the cable network, which just happens to specialize in documentaries.
The LA Times' anonymous source was not authorized to speak publicly about the negotiations, but screenings of the film in Los Angeles included the Netflix logo. If Netflix's success with "House of Cards" and "Orange is the New Black" is any indication, original films from the company could become a permanent staple.
"Shot in Cairo over a period of several years by Jehane Noujaim ('Control Room'), 'The Square' examines a group of activists of various stripes in Tahrir Square, beginning with the fall of Egyptian leader Hosni Mubarak in March 2011 and continuing through the assertion of power by the army, the electoral ascendancy of the Muslim Brotherhood and the coup that brought down the Brotherhood and Egyptian President Mohammed Morsi this summer," notes LA Times.
Topics:
Cable
,
Documentary
,
Egyptian
,
Emmy
,
Exclusive
,
Festival
,
Film
,
HBO
,
House of Cards
,
Innovation
,
LA
,
Logo
,
Los Angeles Times
,
Movie
,
negotiation
,
Netflix
,
Network
,
New York
,
Orange Is the New Black
,
Original
,
Oscar
,
Release
,
Revolution
,
Rights
,
Sarandos
,
Screening
,
Series
,
Stream
,
Subscriber
,
Sundance
,
The Square
,
Toronto
,
Video
,
Viewership