YouTube hosted its first-ever YouTube Music Awards Sunday at Pier 36 in New York City, and viewers around the world got to stream the event live from their computers. Actor Jason Schwartzman and comedian and musician Reggie Watts were the unscripted hosts, while Spike Jonze was the creative director. The show attracted around 220,000 viewers at its highest point, and the whole event felt like a spontaneous, often chaotic, and not-at-all traditional award show.
According to USA Today, the show featured live performances from big names like Lady Gaga and Eminem. Macklemore & Ryan Lewis were one of the night's many winners, taking home the trophy for the YouTube breakthrough award. The trophies looked like YouTube players' white and red "play" icons.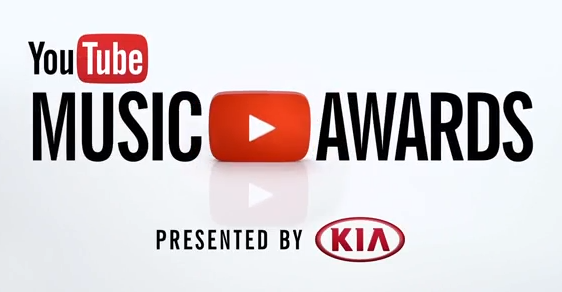 Unlike with most award shows, winners were voted on by fans, there was no censorship (which Lady Gaga used to her advantage during her performance of her new song "Dope," TechCrunch noted), and at times, stagehands could be seen on-camera.
"This was a show of essentially no importance," The New York Times wrote, "but also one that effectively embraced the values of the post-hierarchical creative ecosystem of the Internet: a theoretically equal playing field, risk taking, resilience in the face of failure, evanescence."
TechCrunch agrees, saying, "It's chaotic, innovative, offensive, silly, and downright weird. But one thing's for sure. You won't see this on TV."
And that seemed to be the point: YouTube is offering up its own flavor of an awards show, in a completely different category than the Grammys — even if it does have some kinks to work out for next year.
Topics:
Award
,
Awards
,
Band
,
Camera
,
Censorship
,
Eminem
,
Event
,
Grammys
,
Host
,
Icon
,
Internet
,
Jonze
,
Lady Gaga
,
Lewis
,
Live
,
Livestream
,
Macklemore
,
Music
,
Musician
,
New York
,
New York Times
,
NYC
,
Online
,
Pier 36
,
Schwartzman
,
Show
,
Song
,
Stream
,
Streaming
,
Television
,
Trophy
,
TV
,
Unscripted
,
USA Today
,
Video
,
Viewers
,
Watts
,
winners
,
YouTube