The first of Amazon's original series will debut this month, and the selection process by the retail giant for determining which shows made the cut is unlike any traditional decision-making most networks go through. Amazon is minimizing risk by assessing data outlining early viewership for a group of pilot episodes, and "Alpha House," a political comedy written by "Doonesbury" comic strip creator Garry Trudeau and featuring John Goodman and Bill Murray, was the biggest hit.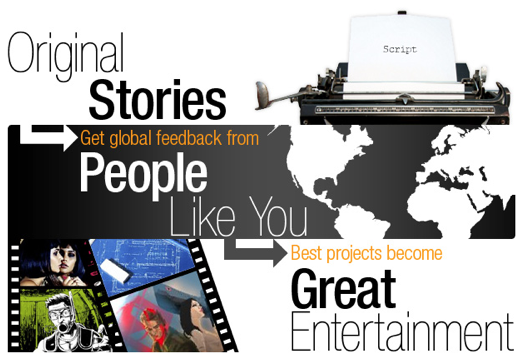 According to The Wall Street Journal, Amazon executives gathered to determine the first original TV shows the company would produce for its video streaming service back in May.
Fourteen pilot episodes were originally posted online, and those executives measured viewing patterns, ratings, and shares of each pilot to choose which five pilots would be developed into a series.
By using analytics to decide which series to move forward with, WSJ says Amazon thinks it can improve upon the traditional development process by "collecting viewer feedback in unprecedented ways and using it to make less risky bets on which shows to produce."
Currently, Amazon says, today's system "relies too heavily on studio tastemakers" to make its creative decisions.
Amazon even forayed into crowdsourcing for the initiative, allowing writers without Hollywood connections to submit their scripts. WSJ says the company received more than 5,000 submissions. "Think about all the ideas that don't become pilot scripts," said Roy Price, director of Amazon Studios. "One wonders how many other great shows are out there."
Some question whether analytics should play a role in determining what gets produced and what doesn't, especially when creativity is at stake. But according to WSJ, many TV writers and producers think companies like Amazon and Netflix "offer far more creative freedom than traditional network executives, who are known for requesting changes on everything from a joke's punch line to a scene that's too gory."
Topics:
Alpha House
,
Amazon
,
Amazon Studios
,
Analytics
,
Cable
,
Comedy
,
Crowdsourcing
,
Data
,
Doonesbury
,
Episode
,
Feedback
,
Garry Trudeau
,
Goodman
,
Hollywood
,
Jeff Bezos
,
Murray
,
Netflix
,
Network
,
Original
,
Pilot
,
Ratings
,
Retail
,
Roy Price
,
Script
,
Series
,
Stream
,
Streaming
,
Studio
,
Television
,
TV
,
Video
,
Viewership
,
Wall Street Journal