Neeva is promising a more intelligent form of AI-powered search. The company — which says it has amassed more than 2 million subscribers since it began globally launching its ad-free, subscription-based Neeva engine in 2020 — is now going global with NeevaAI, which became commercially available in the U.S. in January following a monthlong beta test. Positioned as a direct competitor to ChatGPT, NeevaAI is styling itself as a smarter, more accurate form of artificial intelligence, one that "combines the best of large language models such as ChatGPT with the authority and timeliness of search."
"AI is already beginning to make search one of the first and most clearly disrupted industries," said Neeva co-founder and CEO Sridhar Ramaswamy, a computer science engineer who previously led Google's advertising division.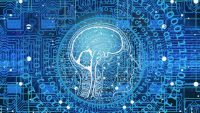 "NeevaAI leverages in-house LLMs and refined training models with its full system search stack to bring authentic real time AI search to everyone," Ramaswamy said in an announcement. "Our goal has been to responsibly integrate AI and provide authoritative answers that you can trust."
In addition to the U.S., NeevaAI is now available to Free Basic and Premium users in Canada and the UK, with local language versions on offer in Germany, France and Spain, with more territories to follow. Additionally, the flagship Neeva search engine is rolling out in Australia and New Zealand.
TechCrunch calls the NeevaAI announcement "particularly notable, coming a week after Microsoft reignited the search engine wars with the introduction of ChatGPT to its Bing search engine" and predicts "generative AI will be the big talking point of 2023."
Characterizing ChatGPT as "the poster child" of the generative AI movement, TechCrunch says the Microsoft-backed OpenAI chatbot is "capable of producing scarily good (but far from flawless) work such as essays, articles, poems, lyrics and even computer programs."
Ramaswamy and Neeva co-founder Vivek Raghunathan, former EVP ad monetization at YouTube, think NeevaAI can do better. A January Neeva blog post calls ChatGPT "groundbreaking" and "one of the most exciting technological advances since the iPhone," but identifies "two significant drawbacks" in its current iteration: its output "does not include sources or references," making it "impossible to determine the credibility of an answer."
Secondly, Neeva says ChatGPT's training model stops at 2021, meaning it cannot retrieve real-time data for occurrence after that point in time.
Although OpenAI announced a major ChatGPT update in November, Search Engine Journal reported in January that while the update improved accuracy, "ChatGPT's knowledge is still limited to 2021 data, which means it can't answer current questions."
By combining AI with an in-house search stack that eschews ads and advertisers, NeevaAI claims to produce "results are fast, timely, bias-free and relevant."
"Neeva's core selling point is that it doesn't monetize through advertising, and it prevents third-party trackers from using personal data to display personalized ads — Neeva wants to make money through good old-fashioned paid subscriptions," writes TechCrunch, adding that "the startup is looking to do its part in reinventing search."