NBCUniversal debuted its streaming platform Peacock to more than 10 million subscribers of parent company Comcast's cable service using Xfinity X1 and Flex devices. Peacock is slated for a wider rollout this summer. With the coronavirus pandemic forcing many in the U.S. to stay at home, TV and streaming services have seen skyrocketing usage, according to Nielsen. Streaming via Comcast Xfinity was up 50 percent in March from February. NBC had planned to promote Peacock during the Tokyo Summer Games, which have since been postponed.
The New York Times reports that, "NBC believes its price for Peacock's initial debut — free, with advertising from companies such as Capital One and Verizon — will appeal to people who have already made it through Netflix's 'Tiger King'." Peacock chair Matt Strauss stated that, "if anything, we feel more strongly we need to bring this service to market and add a lot of value to people who are looking for additional options to get entertainment." He added that, "July is still the target date for the nationwide introduction," although NBC is considering an earlier release.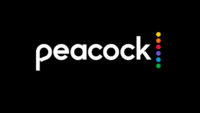 Wedbush Securities' Dan Ives noted that the Tokyo Summer Games postponement is "a big blow to the success of the launch." "The Olympics coverage was a big piece of the magic formula," he explained. "It's not about making money in the near term, it's about getting subscribers. There's an outright war going on between streaming players, and Peacock, with 15,000 hours of content, cannot afford to lose out on this window."
Strauss noted that, although coronavirus has also forced the postponement of original programming, "we're not measuring ourselves necessarily on what happens over the next couple of months." "We really believe this is a long-term strategy in the market," he stressed.
Among the popular content on Peacock are TV shows "30 Rock" and "Law & Order: SVU" and Universal films "Jurassic Park" and "E.T." Next year, it will also stream "The Office," previously on Netflix. Among the new shows planned are an adaptation of "Brave New World" and a reboot of "Saved by the Bell."
The Wall Street Journal reports that, "most of the original shows that were to headline the launch of its Peacock streaming service likely won't be ready until 2021." Strauss noted that, "the majority of our original productions, like virtually all productions across the world, have been paused," expressing his optimism that reboots of "Punky Brewster" and "Saved by the Bell" could potentially still debut this year.
Peacock's ad-supported service will be free, and the service is planned to "rely more heavily on advertising than subscriptions." NBCUniversal revealed earlier that 10 sponsors have already signed up. Comcast chief financial officer Mike Cavanagh stated that the free version will offer 7,500 hours of TV shows and movies, with some sports. Peacock Premium, priced at $4.99 per month with ads and $9.99 for the ad free version, will have "full seasons and more programming, including sports."
Topics:
2020 Tokyo Olympics
,
Advertising
,
Capital One
,
Comcast
,
Coronavirus
,
COVID-19
,
Dan Ives
,
Flex
,
Matt Strauss
,
Mike Cavanagh
,
Movies
,
NBC
,
NBCUniversal
,
Netflix
,
Nielsen
,
Original Content
,
Peacock
,
Peacock Premium
,
Sports
,
Streaming
,
Tokyo Summer Games
,
TV Shows
,
Verizon
,
Video
,
Wedbush Securities
,
Xfinity X1