Ratings for the Olympics, once a bulwark of mass audience viewing, have been slipping. Now, NBC has a plan to reverse the slump, by airing live coverage of the 2018 Winter Olympics in South Korea from coast-to-coast in the U.S. The move acknowledges that viewers have immediate access to information via online platforms. That's responsible for at least some of the 18 percent dip in viewership from the 2012 Games in London to the Summer Games in Rio last summer, which averaged 25.4 million viewers over 17 nights.
The Los Angeles Times reports that, "streaming of live video of Olympic action on NBC's apps reached 2.7 billion minutes, nearly double the amount for all previous Games." The live coverage will be "almost entirely made up of competitive action," addressing critics of the network's pre-taped athlete profiles during primetime viewing hours.
"We're streaming it live, and social media has become so ubiquitous that it's hard to ignore even for people who are trying to avoid it," said NBC Olympics president, production and programming, Jim Bell. "It just seemed like it was the right time to take this step."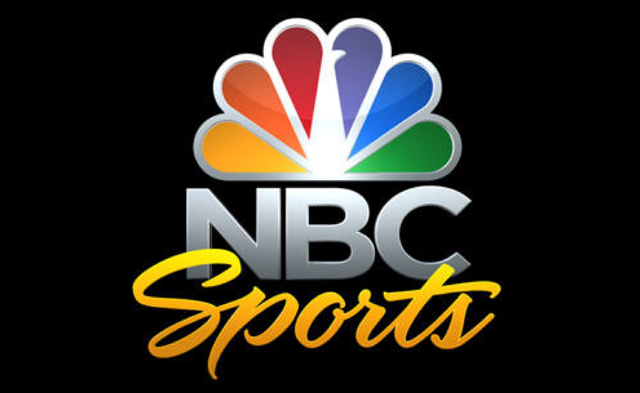 NBC began streaming online coverage of all live Olympic events in 2012, and will do so again in 2018. Since digital distribution has gained prominence, networks have put as much live Olympics coverage as possible within the primetime hours of 8:00 pm to 11:00 pm. But, even so, when coverage is live in primetime Eastern and Central time zones, viewers in Pacific and Mountain times — 20 percent of the country — see it on a two-to-three hour delay.
Broadcasting Olympics coverage live in all time zones, says LAT, "reinforces the belief that live TV audiences are a more valued commodity in an age when viewers choose to watch scripted TV shows online or through on-demand platforms." Despite the slump in TV viewing, NBC took in "a record $250-million profit on the 2016 Summer Olympics off $1.2 billion in ad sales."
"Live television is the backbone of linear TV — sports in particular and the Olympics at the top of that list," said Bell. In addition to the Olympics, NBC also plans to air live the last four episodes of "Saturday Night Live" across the country, putting it in primetime in Pacific and Mountain zones. Award shows, such as the Golden Globes on NBC and CBS's broadcast of the Grammy Awards, also have gravitated to live telecasts.
For the 2018 Winter Olympics, alpine skiing, figure skating and snowboarding will be scheduled in the morning, "putting them in primetime for the East Coast of the United States." According to Bell, the 2020 Summer Olympics in Tokyo and 2022 Winter Olympics in Beijing are "likely to go live coast to coast." The network has the TV and digital rights through 2032.
Topics:
Apps
,
Beijing
,
Broadcast
,
CBS
,
Digital Platforms
,
Golden Globes
,
Grammy Awards
,
Jim Bell
,
Linear TV
,
Live Broadcast
,
Live Streaming
,
Live TV
,
London
,
NBC
,
Olympics
,
Primetime
,
Rio de Janeiro
,
Saturday Night Live
,
Social Media
,
South Korea
,
Sports
,
Streaming
,
Summer Olympics
,
Television
,
Tokyo
,
Winter Olympics