Cisco's Videoscape TV platform has been selected by NBC Olympics, a division of the NBC Sports Group, to provide multi-screen delivery services for the streaming of live and cloud-enabled on-demand content for the 2014 Olympic Winter Games in Sochi, Russia, February 6-23. Videoscape will support transcoding and content management using Cisco hardware and cloud-based software solutions. This marks the eighth time NBC has collaborated with Cisco on Olympics coverage.
Key Cisco components include the Videoscape Acquisition Suite, Videoscape Media Suite, Videoscape Distribution Suite, and Videoscape set-top boxes and HTML5-based soft clients.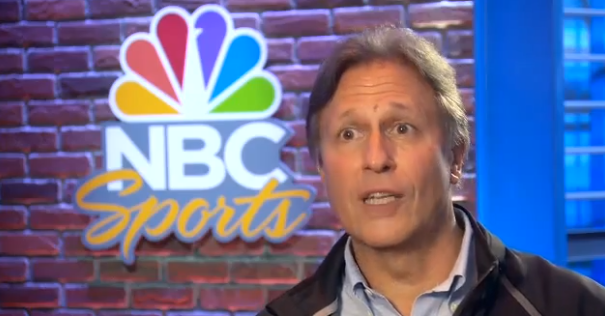 In making the announcement at CES, NBC Olympics VP Information Technology Craig Lau (pictured above) cited the "agility, portability, flexibility and scalability" of NBC's networks across multiple platforms — from online to cable to broadcast — with "much less engineering and prep time" as plusses of Videoscape.
In a 3-minute video accompanying the press release, Lau explains how Videoscape is assisting with the Olympics production.
Also at CES, Samsung announced it would be including Cisco's WebEx Meetings video conferencing capabilities on its Galaxy Note Pro series of tablets.
Topics:
2014
,
Agile
,
Broadcast
,
Cable
,
CEA
,
CES
,
Cisco
,
Cloud
,
Consumer
,
Delivery
,
Electronics
,
Engineering
,
Flexible
,
Galaxy
,
Hardware
,
HTML5
,
Las Vegas
,
Lau
,
Live
,
NBC
,
Network
,
Note
,
Olympics
,
Online
,
Portable
,
Russia
,
Samsung
,
Scalable
,
Screen
,
Show
,
Sochi
,
Software
,
Solution
,
Sports
,
Stream
,
Streaming
,
Tablet
,
Television
,
Transcode
,
TV
,
Video
,
Videoscape
,
VOD
,
Webex