At NAB in Las Vegas, Pew Research Center research associate Mike Barthel looked at "tradition in transition," or how television news is faring in an increasingly online digital environment. He pointed to a 2012 Pew Research article that predicted that, "in a changing news landscape, even television is vulnerable." Yet, surprisingly, six years later, more people still get their news from local TV rather than the web. The gap continues to close, however, from 19 points in 2016 to a mere seven-point gap in 2017.
Most surprising perhaps is that it's not the 18- to 29-year-olds raising online news' influence. "The shift is driven by older Americans," said Barthel. "We think that in part is because younger Americans are already getting news online, so there's a ceiling there."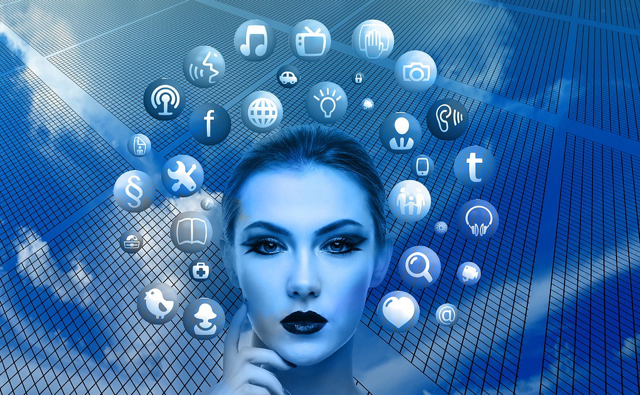 Instead, seniors showed a jump of 10 points in watching online news and a dip of eight points in getting their news from TV. In 2017, the younger demographic got very little news from media sources that weren't online: 18 percent from local TV, 10 percent from cable and 8 percent from network news.
"There's 40-points between this age group and seniors," he said. In comparison, in 2004, there was still a 30 percent generation gap, but "44 percent of 18- to 29-year-olds said they watched TV news the other day."
Barthel also looked at the much-touted "pivot to video," with one survey question asking if people online preferred reading, watching or listening to news, and on what platform. "For those who prefer watching their news, 80 percent prefer TV, and those who prefer reading their news get it online," he said. "It looks like online is largely a text experience, although a little over one-third of 18- to 29-year-olds are beginning to watch and listen online."
Changing statistics in social media was also informative. "Two-thirds of U.S. adults get news from social media," said Barthel. "News finds its way into nearly all social media sites, though prominence varies."
In 2017, 45 percent of people got news from Facebook, 18 percent from YouTube, 11 percent from Twitter, 11 percent from WhatsApp, 7 percent from Instagram, and 5 percent from Snapchat. At the same time, social media has very low credibility. "Only 5 percent of U.S. adults trust the information from social media 'a lot'," said Barthel. "So it's not the most important place that most people get news – they have qualms about it." Facebook, Google, Twitter, Yahoo and Verizon also take 60 percent of the associated revenue, he revealed.
The study also examined fake news: 64 percent of people say it has created "a great deal of confusion," 24 percent said it's created "some confusion" and 11 percent said it had little impact. Researchers asked respondents if they had shared "completely made-up stories," and 16 percent said they shared a news story they only found out later was made up, and 14 percent said they knowingly shared a story they knew to be untrue.
"The public, technology companies and the government were equally blamed for fake news," concluded Barthel.
Topics:
Cable TV
,
Demographics
,
Facebook
,
Fake News
,
Google
,
Instagram
,
Internet
,
Las Vegas
,
Local TV
,
Mike Barthel
,
Millennial
,
NAB 2018
,
NAB Show
,
News
,
Newspapers
,
Online News
,
Pew Research
,
Podcast
,
Radio
,
Research
,
Seniors
,
Snapchat
,
Social Media
,
TV News
,
Twitter
,
Verizon
,
Video
,
WhatsApp
,
Yahoo
,
YouTube