Three months after MoviePass co-founder Stacy Spikes shared hopes to resurrect his subscription movie service, shuttered late 2019, the executive held a New York press conference to announce his summer reboot. "A lot of people lost money. A lot of people lost trust," Spikes told reporters, explaining that he plans to run MoviePass 2.0 like a co-op, with top-level stakeholders eligible to hold partial ownership and a lifetime subscription. "Moviegoing is not going anywhere. Cinema is not going anywhere," Spikes said during last week's press event at Lincoln Center's Walter Reade Theater.
Spikes said the new MoviePass will be built on a system of tradable credits that roll over each month. The Verge reports MoviePass will incorporate aspects of Spikes' new business, PreShow, "a technology that has been used to allow gamers to trade ad views for in-game currency." MoviePass subscribers will be able to earn credits by watching ads on PreShow. PreShow requires a camera-equipped device that verifies an ad is viewed using eye tracking.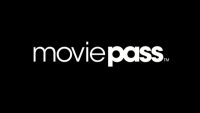 Subscribers will be able to use credits to bring a guest, "a markedly different approach" from the previous single-user card system that frustrated MoviePass subscribers making casual social plans, writes The Verge.
Spikes says he is in the process of rehiring the company's original engineering team and will run MoviePass like a social app, "powered by Web3 technology" and the enthusiasm of loyal fans "deputized" into a beta program that allows them to use MoviePass free its first year, as the firm gathers data on peak times, venues and experiments with programming.
Tiered pricing will designate privileges, but Spikes did not share the details. MoviePass relaunches in a greatly changed market. Whereas no major U.S. cinema circuits offered subscription plans for the company's first life, "today, each of the country's top three circuits offer their own in-house plans," reports Boxoffice Pro, detailing: "AMC's A-List, Regal's Unlimited, and Cinemark's Movie Club," while a fourth, Marcus Theatres, "is currently piloting its own subscription plan in two states."
Spikes says after investing 13 years to build MoviePass he was fired in January 2018, five months after Helios and Matheson Analytics took control. The data firm filed chapter 7 in 2020, paving the way for Spikes to purchase MoviePass in a liquidation sale last year. The Verge describes MoviePass as a "wildly popular" service that "crashed and burned" despite public interest.
Topics:
Advertising
,
AMC Stubs A-List
,
Apps
,
Chapter 7
,
Cinema
,
Cinemark Movie Club
,
Digital Advertising
,
Eye Tracking
,
Gaming
,
Helios and Matheson Analytics
,
Marcus Theatres
,
MoviePass
,
Movies
,
New York
,
PreShow
,
Regal Unlimited
,
Social Media
,
Stacy Spikes
,
Subscribers
,
Subscription
,
Theaters
,
Web3