Led by the IRS Criminal Investigation branch, federal agents seized more than $3.6 billion in stolen Bitcoin last week, resulting in its largest seizure ever. Tracking the 119,754 Bitcoin stolen in 2016 from Hong Kong's Bitfinex currency exchange across several continents, thorough the dark web and many transfer schemes was an amazing feat that says as much about the skill of U.S. law enforcement as it does the breadcrumb trails left by cryptocurrency. Engineered to be traceable (some say transparent), blockchain does offer a degree of anonymity that makes it attractive to crime.
"Federal law enforcement demonstrates once again that we can follow money through the blockchain, and that we will not allow cryptocurrency to be a safe haven for money laundering or a zone of lawlessness within our financial system," assistant attorney general Kenneth A. Polite Jr. said in a statement by the Department of Justice Criminal Division. The sleuthing resulted in the arrest in New York of Ilya Lichtenstein, 34, and his wife Heather Morgan, 31.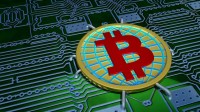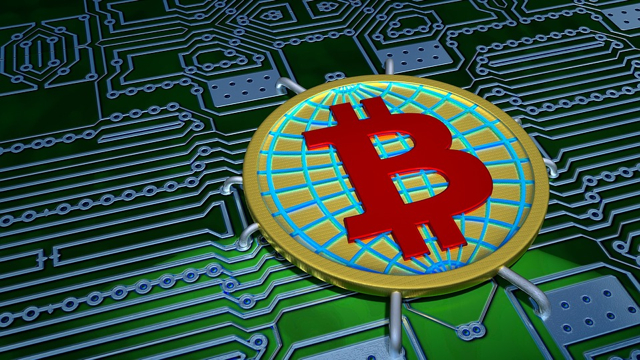 As astounding as the fact of the feds locating the funds — after six years of what deputy attorney general Lisa Monaco described as an "effort to maintain digital anonymity" in which "the defendants laundered stolen funds through a labyrinth of cryptocurrency transactions" — was the episode's seemingly incontrovertible proof of the intrinsic value of cryptocurrency, a framework whose abstract nature invites skepticism.
The 119,754 Bitcoin stolen in 2016, then valued at about $71 million, would be worth over $4.5 billion today, says the Justice Department, which retrieved 94,636 Bitcoin in the digital wallet linked to Lichtenstein. That's a 174 percent increase.
In defeating efforts to "hide" the stolen Bitcoin, federal investigators "demonstrated just how advanced cryptocurrency tracing has become — potentially even for coins once believed to be practically untraceable," Wired writes.
Ari Redbord, head of legal and government affairs at the cryptocurrency tracing and forensics firm TRM Labs, described for Wired "the use of 'chain-hopping' — transferring funds from one cryptocurrency to another to make them more difficult to follow — including exchanging Bitcoins for 'privacy coins' like Monero and DASH, both designed to foil blockchain analysis."
Court documents say the cryptocurrency was also funneled through "the AlphaBay dark web market — the biggest of its kind at the time — in an attempt to stymie detectives," says Wired, explaining that "most of those coins were moved from Bitfinex's addresses on the Bitcoin blockchain to a wallet the IRS labelled 1CGa4s, allegedly controlled by Lichtenstein."
After their February 1 appearance in federal court in Manhattan, Lichtenstein and Morgan were ordered released on bonds totaling $8 million. "Lichtenstein, who goes by the nickname Dutch, has both American and Russian citizenship and has described himself as a tech entrepreneur," writes The New York Times, adding that Morgan, who uses the alias Razzlekhan, "describes herself on her LinkedIn page as 'a serial entrepreneur' and an 'irreverent comedic rapper.'"
The complaint, per NYT,  "accuses the couple of conspiracy to defraud the United States."
Related:
CFTC Chair Asks Congress for Authority to Regulate Some Cryptocurrencies, The Wall Street Journal, 2/9/22
A Crucial Clue in the $4.5 Billion Bitcoin Heist: A $500 Walmart Gift Card, The Wall Street Journal, 2/15/22
Topics:
AlphaBay
,
Ari Redbord
,
Bitcoin
,
Bitfinex
,
Blockchain
,
Cryptocurrency
,
Dark Web
,
DASH
,
Digital Wallet
,
Federal Court
,
Heather Morgan
,
Hong Kong
,
Ilya Lichtenstein
,
IRS
,
IRS CI
,
Justice Department
,
Kenneth Polite
,
LinkedIn
,
Lisa Monaco
,
Manhattan
,
Monero
,
Money Laundering
,
New York
,
Russia
,
TRM Labs