The MoviePass subscription theater ticket service appears on track for a re-launch. The company was purchased by one of its original co-founders, Stacy Spikes, as a liquidated asset of parent company Helios and Matheson Analytics, which filed Chapter 7 bankruptcy in 2020. Spikes was upon launch in 2011 the CEO of MoviePass, which Helios acquired in 2017. He released a statement last week confirming the acquisition, which was "encouraged by the continued interest from the moviegoing community," and said he hopes to relaunch the service next year with new investors.
"If done properly, theatrical subscription can play an instrumental role in lifting moviegoing attendance to new heights," Spikes said in his prepared statement, reported in Business Insider. Spikes has launched the website iwantmoviepass.com to sign-up potential subscribers for alerts as to when the service is resurrected. Customer data was not included as part of the sale.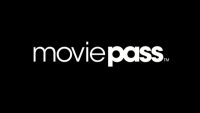 Spikes did not disclose his purchase offer, which was approved last week by U.S. Bankruptcy Court for the Southern District of New York, but he said it was less than the original $250,000 minimum set by the bankruptcy trustee. The bankruptcy filing listed claims of $60.9 million in debt. Helios estimated MoviePass' value between $1 million and $10 million.
During its years of operation, MoviePass struggled to find a workable business model, initially charging $30-$40 per month for a one-movie-per-day plan. The price was then slashed to $9.95 monthly for one movie per day. In 2018 an "unlimited" option for $14.95 per month was offered, with the caveat that film selections would be restricted based on "system-wide capacity."
In September 2019, MoviePass subscribers were notified the service would be shuttering, with Helios filing for Chapter 7 liquidation in January 2020. At that time, MoviePass and Helios were "under pending investigations by the FTC, SEC, four California district attorneys, and the New York attorney general," BI reports.
"If there was one feather in MoviePass' cap, the company succeeded in driving theater chain AMC Theatres to launch their own rival movie-subscription plans," Variety writes.
Prior to co-founding MoviePass, Spikes was best known as founder of the Urbanworld Film Festival, honoring creators of color from around the world. This year the entrepreneur launched PreShow Interactive, which lets users watch ads for an opportunity to unlock in-game currency to participating games.