Social media platforms, which have had challenges maintaining a safe, socially conscious online environment — as the year's spate of whistleblower disclosures and global regulatory hearings proves — may face an even tougher time maintaining civility in the metaverse. The shift from monitoring text, images and video to supervising a live 3D world will be orders of magnitude more complicated, observers say. According to a 2020 safety video for "Horizon Worlds," a game Facebook developed for its virtual reality platform Oculus Quest, the company plans to record what happens in the metaverse, storing data that transpires in users' VR headsets.
When users try to block someone or report bad behavior, excerpted footage will be sent to human reviewers to assess. Andrew Bosworth, the 15-year Facebook veteran who will become CTO of Meta Platforms, has, according to Financial Times, said that "in many ways, this is 'better' than real life in terms of safety because there will always be a record to check."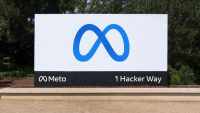 Citing an internal Facebook memo from March that Financial Times says it has seen, Bosworth wrote that virtual reality "can often be a 'toxic environment,' especially for women and minorities." He described such conditions as an "existential threat" to Meta's ambitious plans if it repelled "mainstream customers from the medium entirely."
Financial Times describes the executive as aiming for "almost Disney levels of safety" in Meta's virtual worlds, while also conceding that controlling how users talk and act "at any meaningful scale is practically impossible." The memo details the sizable challenge Meta will have in preventing harmful content from reaching users in an immersive digital realm where people will socialize, game, shop and work as 3D avatars.
Although lawmakers in the U.S. and around the globe have raised antitrust discussions with regard to Facebook's growth in recent years, the company has continued on a buying spree. "Facebook has been steadily making large acquisitions — at least 21 in the last three years, per data service Pitchbook," reports Vox.
The company's past acquisitions include Giphy and business software firm Kustomer, while this year it purchased Within, "the company co-founded by VR pioneer Chris Milk," in a deal Vox values at $500 million. Other 2021 purchases include Unit 2 Games, maker of the Crayta collaborative game creation platform, BigBox VR and Downpour Interactive.
Related:
Facebook's Next Privacy Nightmare Will Be a Sight to See, The Boston Globe, 11/12/21