Toshiba Corporation announced it will be breaking up into three independent companies by spinning off its energy and infrastructure business as well as its device and storage operations. The downsized Toshiba will continue to hold a 40.6 percent stake in Tokyo-based memory manufacturer Kioxia. The plan follows allegations of mismanagement and a five-month independent review of Toshiba that was in progress when company CEO Nobuaki Kurumatani resigned. Released Friday, the report says the former CEO behaved unethically but not illegally. Toshiba says the break-up is the best path to shareholder value.
The restructuring is also a response to pressure from activist investors. In June, The New York Times described Toshiba as in "chaos" after failed efforts to neutralize the shareholders, who initiated the review. CNN says "the once-storied 146-year old conglomerate has lurched from crisis to crisis since an accounting scandal in 2015," after which president and chief executive Hisao Tanaka resigned.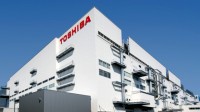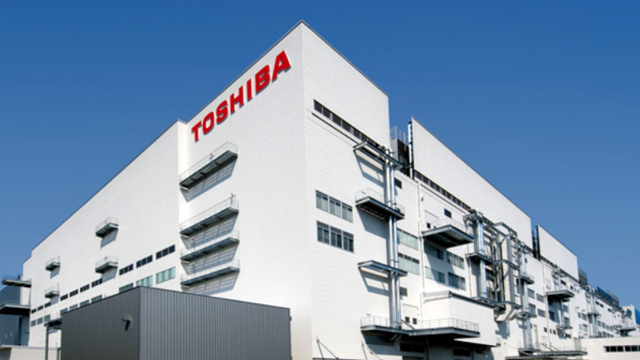 In danger of being delisted, Toshiba in December 2017 secured a $5.4 billion cash infusion from more than 30 overseas investors, including activist shareholders Elliott Management, Third Point Management and Farallon Capital Management.
Toshiba says it hopes the reorganization will be complete by the second half of fiscal 2023. Toshiba's fiscal years begin April 1. Some Toshiba investors are unconvinced a breakup will create value, according to CNN, which quoted Okasan Securities chief strategist Fumio Matsumoto as saying, "It makes sense to split if the valuation of a highly competitive business is hindered by other businesses. But if there isn't such a business, the breakup just creates three lackluster midsize companies."
Tension between Toshiba management and its overseas shareholders has been in the news this past year, as word leaked that the company colluded with Japan's trade ministry to block the activists from parlaying influence at last year's shareholders meeting.
Toshiba announced plans for 100 billion yen ($875 million) in shareholder returns over two years by monetizing Kioxia. "Toshiba has constantly evolved to stay ahead of the times," new CEO Satoshi Tsunakawa said in a prepared statement. "In order to enhance our competitive positioning, each business now needs greater flexibility to address its own market opportunities and challenges."
At a press conference Tsunakawa said Toshiba supports plans for an IPO by Kioxia (formerly Toshiba Memory) over selling it to a foreign buyer, but as majority shareholder investor Bain Capital will ultimately make that call.