Streaming TV is now mainstream, with even cable and satellite subscribers paying for services such as Netflix or Amazon Prime. Television networks also make their fare available for streaming via apps or smart TVs. But the typical streaming service model — whereby the subscriber doesn't pay for a fat bundle of disparate channels and a DVR — is changing. Dish Network's Sling TV and AT&T's DirecTV Now, nominally streaming services, offer bundles of TV networks delivered in a linear fashion, just like cable or satellite. Journalist/author Walt Mossberg is concerned by the change. 
According to The Verge, Mossberg questions such services. "I feel like they are a giant step backwards by an industry that's trying to hold onto customers from an outdated system," he said. "It's as if streaming music services like Spotify or Apple were priced based on how many and which record labels you wanted to access. And you could mainly listen to songs only as albums, in the original order, instead of using playlists you made from different albums, artists, and genres, or which the services offered you based on your listening habits."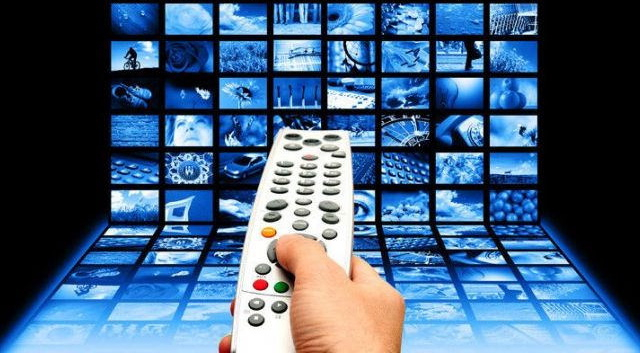 Mossberg goes on to note that both services were created to "appeal to cord-cutters and cord-nevers who merely consider old-style cable and satellite TV too costly," offering so-called skinny bundles that start at $20/month for 30 channels on Sling and 60 channels for $35/month on DirecTV Now. Both offer more channels for more money, including an HBO add-on.
The problem he says, is that "while the bundles may be cheaper and skinnier, they're still bundles, not unlike the tiers of programming offered by traditional cable and satellite services," not permitting customers to create their own customized bundles.
As a result, customers of both services will end up paying for channels they don't like and never watch, the antithesis of an ideal customized skinny bundle. "The emphasis here is on networks, not shows," said Mossberg, who adds that the services also disable controls like fast-forward on past episodes, just like cable.
Although the services might be considered a less expensive replacement for cable or satellite, they also can't guarantee users can access local TV channels. That depends on if "a network owns your local affiliate, which isn't true in most cases, and hard to figure out ahead of time in almost every case."
Hulu is planning to launch a subscription service that "appears" to add live-streaming to its current a la carte offering, which "might be a decent combination." TiVo and Comcast's X1 also plan "a similar merging, with Netflix on the X1 and several a la carte services on TiVo."
For his part, Mossberg prefers "a better version of the entirely on-demand Netflix and Hulu we have today, with more power in the hands of viewers, and less in the hands of network programmers," or, in a pinch, "fully user-configurable bundles and unfettered access to past episodes, with local TV included."
"The last thing we need is to just port outmoded cable and satellite services to the Internet," he concludes.
Topics:
A La Carte
,
Amazon Prime
,
Apple
,
Apps
,
AT&T
,
Bundling
,
Cable TV
,
Comcast X1
,
Cord Cutters
,
Cord Nevers
,
DirecTV Now
,
Dish Network
,
DVR
,
HBO
,
Hulu
,
Live Streaming
,
Local TV
,
Music
,
Netflix
,
Networks
,
Satellite
,
Skinny Bundles
,
Sling TV
,
Smart TVs
,
Spotify
,
Streaming
,
Subscription
,
Television
,
TiVo
,
TV Shows
,
Video
,
Walt Mossberg