Microsoft has begun laying the groundwork to gain regulatory approval for its $68 billion Activision Blizzard bid, assuring D.C. decision-makers the purchase will not improperly advantage its own platforms and services. In an effort at transparency, Microsoft CEO Satya Nadella and president Brad Smith say they're "sharing where we're going with members of Congress" and meeting with think tank representatives to compile a best-practices road map to ensure lawmakers and stakeholders the deal presents no threat. Microsoft says it wants Activision's IP not to dominate existing markets but to help stake its claim in the emerging metaverse.
Given the renewed attitude toward antitrust enforcement in the Biden administration and around the globe, regulators are expected to give the proposed acquisition, the largest in Microsoft's history, what The New York Times calls "a tough review."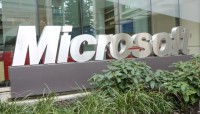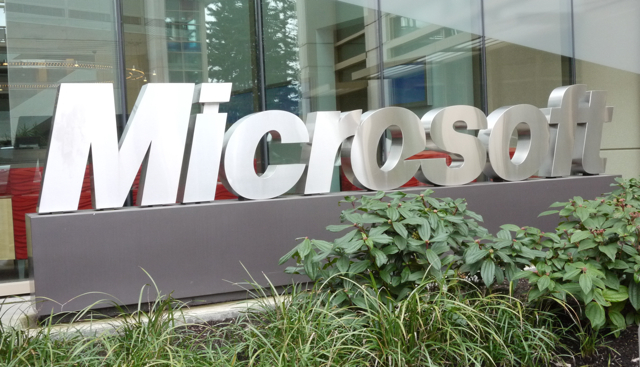 "We want to be clear with regulators and with the public that if this acquisition is approved, they can count on Microsoft to adapt to the rules that are emerging," NYT quotes Smith as saying at a Washington press conference.
When it comes to Activision Blizzard developers, Microsoft — which has a horse in the hardware game with Xbox — says it will maintain the same type of big-tent approach that typically behooves an independent. Specifically, it disavowed the notion of forcing Activision Blizzard consumers into a closed-loop on Microsoft app stores.
The tactic — made infamous by Apple, which restricted iPhone purchases to its own App Store, taking fees of up to 30 percent — was in September slapped down by a U.S. court and was also rejected in Japan and South Korea. With its diversity of retail products, Microsoft has a track record on which to base what NYT reports as a promise to continue making Activision games like "Call of Duty" available on competing platforms, such as Sony's PlayStation.
The Wall Street Journal reports "the app-store principles Microsoft outlined would eventually apply to the store on its Windows operating system, Xbox gaming console, and any future app store the company builds, quoting Xbox vice president Sarah Bond as stating, "We are creating a universal store for games."
"The main message was that Microsoft would not dominate gaming if the merger was approved," NYT wrote of the press event. Microsoft has said the deal would create the world's third-largest gaming company by revenue, with about a 13 percent market share, trailing Tencent and Sony Interactive. "In traditional times, being the number three in a highly fragmented market wouldn't be that interesting to anyone," NYT quotes Nadella as saying.
Microsoft concedes the times are not "traditional." Antitrust activism is sweeping the globe. In December, UK regulators took the unprecedented step of ordering Facebook parent Meta Platforms to unwind its purchase of Giphy, a deal concluded in 2020.
Federal Trade Commission chair Lina Khan has been a vocal critic of unfettered gigantism for Big Tech, claiming it hurts new companies and stifles innovation. A Q4 FTC lawsuit to prevent Nvidia from acquiring Arm from SoftBank saw the companies abandon that deal last week.
"We are proposing to write the biggest check in the history of Microsoft for $68 billion and will only be permitted to write that check if 17 governments around the world approve that transaction," Smith said.
Topics:
Activision Blizzard
,
Antitrust
,
Apple
,
ARM
,
Brad Smith
,
Call of Duty
,
Congress
,
Facebook
,
FTC
,
Gaming
,
Giphy
,
Intellectual Property
,
Joe Biden
,
Lina Khan
,
Meta Platforms
,
Metaverse
,
Microsoft
,
Nvidia
,
Regulation
,
Sarah Bond
,
Satya Nadella
,
SoftBank
,
Sony Interactive
,
Sony PlayStation
,
Tencent
,
Windows
,
Xbox