The Walt Disney Company reported record revenue in its theme parks sector and strong gains in streaming, a rather unlikely situation of benefitting from both sides of the COVID-19 pandemic, as Disney+ added 11.8 million new subscribers while people flocked to its location-based U.S. venues. "We've had a very strong start to the fiscal year," said CEO Bob Chapek, announcing "record revenue and operating income at our domestic parks and resorts, the launch of a new franchise with 'Encanto,' and a significant increase in total subscriptions across our streaming portfolio" for the company's first fiscal quarter, ended January 1, 2022.
A 34 percent increase in total revenue that included a doubling of income for parks and resorts were among the achievements in Wednesday's earnings report. "In fiscal 2022, our domestic parks and experiences are generally operating without significant mandatory COVID-19-related capacity restrictions, such as those that were in place in the prior-year quarter," the report says, noting that international operations continue to be impacted.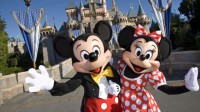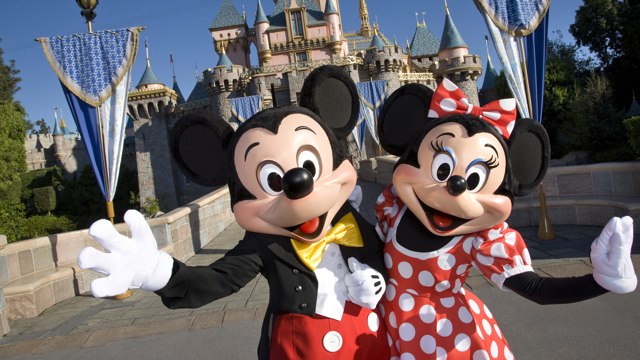 Disney logged $21.82 billion in revenue in Q1 2022, compared with $16.25 billion for the same period the prior year. The results outperformed analyst expectations, which were closer to $20 billion, per The Wall Street Journal, which reported a healthy 7 percent per-share price jump after-hours.
"The results at the world's largest entertainment company underscore how U.S. consumers are returning in droves to live entertainment venues like theme parks but haven't completely abandoned the media consumption habits they developed during the pandemic," notes WSJ.
Across all direct-to-consumer product offerings, Disney ended the quarter with 196.4 million streaming subs, including 129.8 million for Disney+, 45.3 million for Hulu, and 21.3 million for ESPN+.
Operating profit at the Disney Parks, Experiences and Products division totaled $2.45 billion, compared to a loss of $119 million in Q1 fiscal 2021, "when some of Disney's properties were closed because of the pandemic and others, including Walt Disney World, were capping daily attendance," reports The New York Times, highlighting "the return of its cruise line, albeit with limited capacity," as another reason for the unit's rebound.
"Higher prices at Disney parks also helped, as did the introduction of a digital tool, Genie+, that allows park visitors to drastically shorten ride wait times. It costs $15 at Disney World in Florida and $20 at Disneyland in California," NYT details. "We have been blown away" with the volume of Genie+ purchases, said Chapek.
Discussing the earnings results, Chapek reiterated Disney's "commitment to expanding its sports streaming portfolio" by confirming "the company is bidding for the NFL Sunday Ticket," as observed by The Verge, which sources the information to a CNBC interview.
Disney+ was among several outlets to stream Wednesday's Oscar nominations — broadcast live on Disney-owned ABC — in what outlets including Engadget speculate was a streaming trial that "could pave the way for more live events on the platform, such as sports."
Topics:
ABC
,
Academy Awards
,
Bob Chapek
,
COVID-19
,
Disney
,
Disney Cruise Line
,
Disney Plus
,
Disneyland
,
Encanto
,
ESPN Plus
,
Genie Plus
,
Hulu
,
Marvel
,
Metaverse
,
Movies
,
NFL Sunday Ticket
,
Oscars
,
Sports
,
Streaming
,
Subscriptions
,
Theme Parks
,
TV Shows
,
Video
,
Walt Disney Parks and Resorts
,
Walt Disney World