Regulators the world over have been exhibiting antitrust leanings in an effort to temper Big Tech's unfettered growth, but the UK's unprecedented move ordering Meta Platforms to sell animated images platform Giphy nearly a year after the purchase has shocked many. The surprise is due not only to the timing, but also for its U.S. implications, and because Giphy's modest stature has triggered the realization that no deal is too small to escape scrutiny. Meta's Giphy deal is being described as a "killer acquisition," wherein an innovative startup is purchased with an intent to quash future competition.
The UK's Competition and Markets Authority decision "marks the first time the British government has forced a major American technology company to divest one of its major acquisitions," reports Quartz, which goes on to explain that "the British government has the power to block or unwind mergers on antitrust grounds" even when, as in this case, the companies involved are U.S.-based.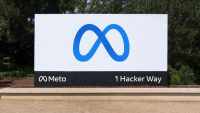 "If Facebook and Giphy both participate in the UK market, the CMA has jurisdiction over them and can, in principle, order Giphy divested," University of Michigan Law School professor Daniel Crane is quoted as saying in Quartz.
Such cross-border oversight "is necessary for examining global companies, especially ones that serve the online world" and "an essential part of the global competition enforcement regime," the Balanced Economy Project's Michelle Meagher told Quartz.
Meta "isn't pleased" by the sell order, according to Ars Technica, which reports the company "is considering all options, including an appeal."
In a press release, the CMA said an investigation led to the decision that Meta's Giphy purchase may stifle competition among social media platforms and a market correction "can only be addressed by Facebook selling Giphy in its entirety to an approved buyer."
Since its 2013 launch, New York-based Giphy has become the go-to online source for shareable, animated GIFs, its high-engagement content used across the web, including by Meta's Facebook and Instagram, competing services Snapchat, Twitter and TikTok, as well as Apple iMessage and Android message apps.
The CMA investigation concluded that Meta could thwart competition by "denying or limiting other platforms' access to Giphy GIFs," driving more traffic to Meta-owned sites, "which already account for 73 percent of user time spent on social media in the UK," according to the press release.
Facebook announced its intent to acquire Giphy in May 2020. The purchase price was not disclosed, though it has been reported as between $300 and $400 million. In October 2021, the CMA fined Meta roughly $70 million for breach of an order requiring compliance reports during its investigation.
Ars Technica quotes Bloomberg Law analyst Eleanor Tyler as saying, "The same worldwide enforcers that allowed Facebook to suck up Instagram and WhatsApp are now very wary of even small purchases by the major platforms. What this shows is a change in attitude, and that's critical."
Topics:
Android
,
Antitrust
,
Apple
,
Balanced Economy Project
,
Big Tech
,
Bloomberg Law
,
CMA
,
Competition
,
Daniel Crane
,
Eleanor Tyler
,
Facebook
,
GIF
,
Giphy
,
iMessage
,
Instagram
,
Meta
,
Meta Platforms
,
Michelle Meagher
,
Regulation
,
Snapchat
,
TikTok
,
Twitter
,
United Kingdom
,
University of Michigan
,
WhatsApp