Microsoft is reportedly downgrading the scope of its Windows franchise to "reorganize its business around its growing Azure cloud-computing operations and its stalwart Office productivity business," reports The Wall Street Journal. "The move is designed to focus Microsoft on its biggest areas of growth. In its latest quarter Azure revenue jumped 98 percent while Office 365 grew 41 percent … In the same period, the More Personal Computing unit, which includes Windows, gained 2 percent to $12.17 billion."
According to an internal email from CEO Satya Nadella: "We can't let any organizational boundaries get in the way of innovation for our customers. This is why a growth-mindset culture matters."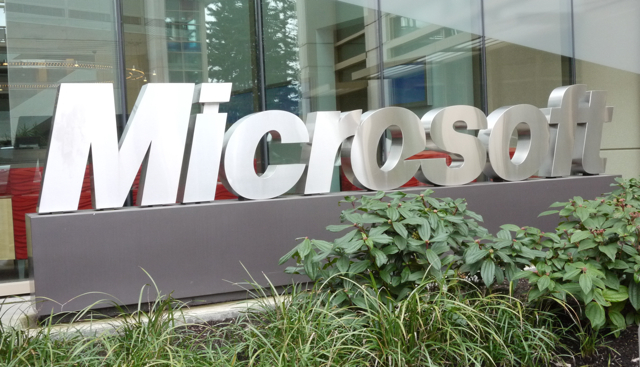 The move reflects the industry's shift from personal computing to mobile. Azure is presently second only to Amazon in the cloud market. Microsoft is also experiencing significant growth with its Dynamics business-software services and Office 365 productivity apps.
"The company is breaking Windows in pieces," notes WSJ. "The platform technology, on which Microsoft's partners build their own devices, apps and services, will now fall under Scott Guthrie, who runs the Azure business."
Guthrie's Cloud + AI Platform unit "will also include the company's mixed-reality business, including Microsoft's HoloLens device, as well as its artificial-intelligence business. Microsoft's devices business, including its Surface lineup of computers, will fall to Rajesh Jha, who has been in charge of Microsoft's Office group."
The new Experiences & Devices group will include the development of new Windows features. Nadella describes a "bright" future for Windows as the company continues to pursue emerging tech and AI.
Topics:
Amazon
,
App
,
Artificial Intelligence
,
AWS
,
Azure
,
Business
,
Cloud
,
Cloud Computing
,
Computing
,
Dynamics
,
Enterprise
,
HoloLens
,
Internet
,
Microsoft
,
Microsoft Office
,
Mixed Reality
,
Mobile
,
Office
,
Office 365
,
PC
,
Rajesh Jha
,
Satya Nadella
,
Scott Guthrie
,
Software
,
Surface
,
Terry Myerson
,
Windows
,
Windows 10