Microsoft is expanding its TV programming in order to market the Xbox One as a portal for games, music and video content. Microsoft hopes its new console will merge television viewing and video game playing. Additionally, the company is producing a live action "Halo" show that will involve director Steven Spielberg and a concept development team in the Los Angeles area. This show is just one of many ideas currently being developed by Microsoft.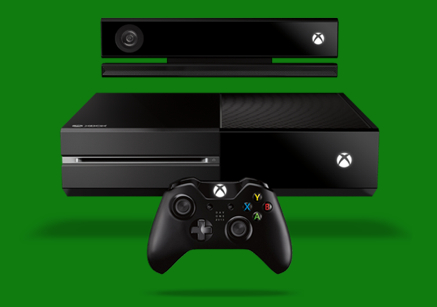 "They have literally hundreds of ideas that they are incubating right now," says Phil Spencer, corporate vice president at Microsoft Studios. "We will have some new announcement for TV shows coming pretty soon."
"Microsoft and Sony are betting that faster machines allowing for features such as motion capture and immersive graphics will lure consumers whose tastes are shifting toward mobile games played on tablets and smartphones," reports Bloomberg. "The Redmond, Washington-based company, which is buying Nokia Oyj's handset unit, is strengthening a push into hardware as demand weakens for programs such as Windows that made it the world's largest software maker."
The Xbox One is scheduled to be released in the U.S. on November 22nd for $499. It "uses voice commands and motion sensing to recognize users and let them shift between games, live TV and Skype through an improved Kinect device that will come with the machine."
It will also include sports programming, which Spencer finds to be vital.
"We believe sports is a very interesting category globally," he said. "We'll be expanding what we do in sports to bring more international sports into the mix. "
The Xbox One is being released one week later than Sony's $399 PS4. Nintendo had to reduce the cost of its Wii U after it did not meet sales expectations.
Sony's PS4 and Microsoft's Xbox One will each sell 3 million units worldwide this year, according to an analyst with Piper Jaffray. Comparatively, smartphone shipments reached 229.6 million in the second quarter alone.
"U.S. retail sales of new video-game software fell 15 percent to $2.15 billion in the first half, to make up 33 percent of consumer spending on games, according to researcher NPD Group. Digital-format sales, including online subscriptions and downloads, mobile and social titles, rose 10 percent," notes Bloomberg.
Topics:
Console
,
Development
,
Game
,
Gaming
,
Gesture
,
Graphics
,
Halo
,
Kinect
,
LA
,
Los Angeles
,
Microsoft
,
Mobile
,
Motion
,
Music
,
Nintendo
,
Nokia
,
NPD
,
Phil Spencer
,
Phone
,
Program
,
PS4
,
Sales
,
Sensor
,
Skype
,
Smartphones
,
Sony
,
Spielberg
,
Sports
,
Studios
,
Tablet
,
Television
,
TV
,
Video
,
Wii
,
Wii U
,
Xbox One