Pandora Media, provider of streaming online music, won a legal victory on Tuesday in its ongoing battle with the music industry involving licensing and royalties. A federal court ruled that the American Society of Composers, Authors and Publishers cannot stop Pandora from licensing all the music in their catalog. The service's attempts to reduce its costs have made it a target in the music industry, but the larger effect of the ruling remains unclear.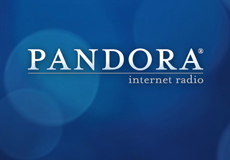 "The ruling, by Judge Denise L. Cote of United States District Court in Manhattan, is a blow to music publishers, who have tried to get the best royalty rates for digital music by limiting the extent that performing rights societies like ASCAP and Broadcast Music Incorporated represent their songs," reports The New York Times. "The ruling could also hurt the societies themselves if they are perceived as preventing the publishers from getting higher rates."
The music industry's largest publishers began removing the digital rights to their music from ASCAP and BMI two years ago. This forced companies such as Pandora to negotiate directly to license music for streaming.
Pandora argued that allowing publishers to remove their digital rights was a violation of ASCAP 's longstanding agreed judgment that stated the organization must license its music to any service that makes a request for streaming or other purposes. Judge Cote agreed that ASCAP must make all music in its catalog available to Pandora until its current licensing terms with online radio providers expires in 2015.
"We hope this will put an end to the attempt by certain ASCAP-member publishers to unfairly and selectively withhold their catalogs from Pandora," said Christopher Harrison, Pandora's assistant general counsel.
"The court's decision to grant summary judgment on this matter has no impact on our fundamental position in this case that songwriters deserve fair pay for their work, an issue that the court has not yet decided," noted John LoFrumento, ASCAP's chief executive.
BMI, which is under its own consent decree, filed a lawsuit against Pandora in June over rates. Several days later, Pandora announced that it would purchase a small South Dakota radio station in order to qualify for rates used by terrestrial broadcasters. ASCAP requested that the FCC block this sale.
Pandora was at one time a favorite in music streaming, but since last year the service is one of the industry's largest opponents as it attempts to lower royalty rates. In the past year, it pushed for the Internet Radio Fairness Act, which failed and could have decreased what a service such as Pandora would have to pay music companies and artists.
Topics:
American Society of Composers
,
ASCAP
,
BMI
,
Broadcast Music Incorporated
,
Catalog
,
Consent Decree
,
Court
,
Digital Rights
,
FCC
,
Federal
,
Internet Radio Fairness Act
,
Legal
,
License
,
Licensing
,
Manhattan
,
Music
,
New York
,
Pandora
,
Publishing
,
Radio
,
Royalties
,
Royalty
,
Song
,
Sony
,
South Dakota
,
Stream
,
Streaming