Meta Platforms is preparing for a steep economic downturn that CEO Mark Zuckerberg is trying to get in front of by cutting costs and refocusing priorities. Engineering hires will be cut by 30 percent this year, with fewer than 7,000 additions as opposed to the original target of 10,000. The pivot comes at a time when Meta is seeking to expand on several fronts. The company reportedly needs to increase by fivefold the computing power of its data centers in order to accommodate the artificial intelligence technology that will be necessary to support its new "discovery" push. 
The AI will push top-performing posts to user feeds across Meta's Facebook and Instagram platforms in an approach more aligned with that used by TikTok, which Meta previously announced would replace its existing recommendation algorithms. Meta has also committed to spending $10 billion on the Reality Labs division that is driving the company's VR and AR initiatives, including a new mixed-reality headset, code-named Project Cambria, to launch by the end of the year.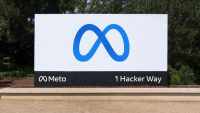 "If I had to bet, I'd say that this might be one of the worst downturns that we've seen in recent history," Zuckerberg told the Meta staff Thursday at his weekly Q&A session, reports Reuters, which notes "the social media and technology company is bracing for a leaner second half of the year, as it copes with macroeconomic pressures and data privacy hits to its ads business."
A memo from Meta chief product officer Chris Cox that was posted to the company's internal Workplace forum prior to Zuckerberg's address says Meta "must 'prioritize more ruthlessly' and 'operate leaner, meaner, better executing teams,'" according to Reuters.
Combined with Zuckerberg's remarks about "turning up the heat," Cox's austerity message was interpreted as Meta creating a more driven environment "to weed out" those who aren't up for the challenge, reports Reuters, quoting Zuckerberg as saying that "realistically, there are probably a bunch of people at the company who shouldn't be here. Part of my hope by raising expectations and having more aggressive goals, and just kind of turning up the heat a little bit, is that I think some of you might decide that this place isn't for you, and that self-selection is OK with me."
For his part, Cox wrote in his memo that "we are in serious times here and the headwinds are fierce. We need to execute flawlessly in an environment of slower growth, where teams should not expect vast influxes of new engineers and budgets."
"Cox says monetizing Reels, the company's short-form video TikTok copy, 'as quickly as possible' is a key priority," writes The Verge, which reprinted what it says is a complete version of Cox's memo.
The memo calls AI investments "the jet engines" that are powering key products and services. In terms of building-out the metaverse, "Avatars and Horizon Worlds + Platform remain the key priorities, and our focus now is on execution," Cox wrote, according to The Verge.
Related:
Meta Is Pulling the Plug on Its Crypto Payments Wallet, Novi, TechCrunch, 7/4/22