Wikimedia Enterprise has announced Google and the Internet Archive as its first customers. The Wikimedia Foundation launched the enterprise unit last year as a paid service for clients that source and reuse Wikipedia data at high volume. Google has been using Wikipedia content to fuel its search engine results. Wikimedia Enterprise clients have access to custom APIs that allow it to scrape and utilize data more efficiently and at greater scale. The service also provides guaranteed uptime and real-time content updates, minimizing outdated or inaccurate information.
"As Wikipedia and Wikimedia projects continue to grow, knowledge from Wikimedia sites is increasingly being used to power other websites and products," said the Wikimedia Foundation, the nonprofit that runs Wikipedia.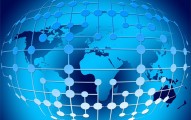 "Wikimedia Enterprise was designed to make it easier for these entities to package and share Wikimedia content at scale in ways that best suit their needs: from an educational company looking to integrate a wide variety of verified facts into their online curricula, to an artificial intelligence startup that needs access to a vast set of accurate data in order to train their systems."
Interested users are being given free trial accounts "to better assess their needs with the product," the Wikipedia Foundation said an announcement.
Hailing both Google and the Internet Archive as "longtime partners," Wikimedia Foundation senior director of earned revenue Lane Becker said "their insights have been critical to build a compelling product that will be useful for many different kinds of organizations."
Google has been using Wikipedia to source the content that appears in its "knowledge panels" says The Verge, noting "Google also cites Wikipedia in the information panels it adds to some YouTube videos to fight misinformation and conspiracy theories."
Licensing the paid enterprise product is not a requirement, "even if the customer accessing the data is large, like Google," writes TechCrunch, adding that "all Wikimedia projects, including its suite of publicly available datasets, tools and APIs the Wikimedia Foundation offers will continue to be available for free use to all users."
The Internet Archive — which "owns the Wayback Machine portal that captures snapshots from websites or pages that have been deleted" — is a "non-paying" Wikimedia Enterprise customer, according to Android Police.
"Wikipedia is a unique and valuable resource, created freely for the world by its dedicated volunteer community," Google search partnerships managing director Tim Palmer said in the Wikimedia announcement. "We look forward to deepening our partnership with Wikimedia Enterprise, further investing in the long-term sustainability of the foundation and the knowledge ecosystem it continues to build."
"Google has made several independent financial donations to the Wikimedia Foundation in the past, but this now represents a formal business relationship," writes Android Police.
Topics:
Alphabet
,
Artificial Intelligence
,
Data
,
Education
,
Enterprise
,
Free Trial
,
Google
,
Internet
,
Internet Archive
,
Lane Becker
,
Licensing
,
Misinformation
,
Revenue
,
Search
,
Tim Palmer
,
Training Data
,
Video
,
Wayback Machine
,
Wikimedia
,
Wikimedia Enterprise
,
Wikimedia Foundation
,
Wikipedia
,
YouTube