Based on feedback from its Oversight Board, Meta Platforms is creating a customer-service division that will help users of its social networks who have experienced issues with accounts being unexpectedly locked or posts being removed. In addition to Facebook and Instagram, Meta operates WhatsApp, Messenger and Horizon Worlds, collectively serving more than 3 billion global users. The early-stage initiative has reportedly been escalated as Meta's use of artificial intelligence for content moderation has resulted in increased customer frustration over content removal with little notice or explanation.
"Both regular users and small business advertisers often complain that there is almost no recourse for a locked, suspended or hacked account," writes Bloomberg, noting that "the company offers automated tools to try to recover an account, but it's difficult to make contact with a person who actually works at Meta."
As a result, "users instead sometimes resort to messaging employees or journalists directly asking for help," Bloomberg says.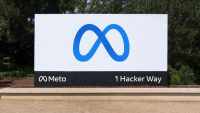 Since the independent Oversight Board was established in 2020, it has "received more than a million appeals from users, many of them related to account support," according to Bloomberg, which says the board formally made more than 100 recommendations to Meta, but improved customer service was not among them.
However, Bloomberg reports the Oversight Board "has helped illuminate the issue as part of the broader feedback it gives to Meta," according to information it gleaned by interviewing Meta VP of governance Brent Harris.
The Verge says that "at this stage, it doesn't seem clear what Meta's customer service division will actually do," noting that "last year, the company piloted a live chat support program that gave some English-speaking users a way to actually talk to a human at Meta if they needed help using a new feature or got locked out of their accounts."
Meta said in its most recent quarterly report, "we respond to every board recommendation directly and have committed to implement or explore the feasibility of implementing 73 percent of recommendations to date."
The report says Meta "invoked the newsworthiness exemption 68 times in the 12 months that ended June 30, and 13 of those times were 'issued for content posted by politicians,'" per Bloomberg. The so-called "newsworthiness exemption" (similarly employed by Twitter) allows flexibility to leave up post that constitute "news," such as from world leaders, even if they transgress rules.
The Oversight Board is comprised of members that do not work for Meta and its bylaws stipulate it is to operate independently.
As reported when the Oversight Board was first unveiled, "when the board takes on an issue, the case will be judged by a five-person panel of board members, with a package of information prepared by [Meta's] Community Standards team. Once the panel makes its ruling, 'the next step is to have the full board ratify or question the decision,' a requirement for approval."