The Supreme Court's ruling now permits states to make their own decisions about legal gambling on sporting events. For media and advertising companies, the ruling could also be a boon to their bottom line. With gambling, viewers will want to follow live sports in greater detail, and expanded sports coverage means more advertising dollars. In anticipation of such legalized gambling, media executives are mulling over ideas for programming on their digital platforms that include more stats and betting options.
The Wall Street Journal reports that, "the change could even inflate the value of leagues, teams, sports media properties and sports TV rights deals, executives say." For example, says one source, Turner, which includes TBS and TNT, "could use its Bleacher Report site as a platform to program shows and stats for bettors and potentially partner with third-party online betting platforms."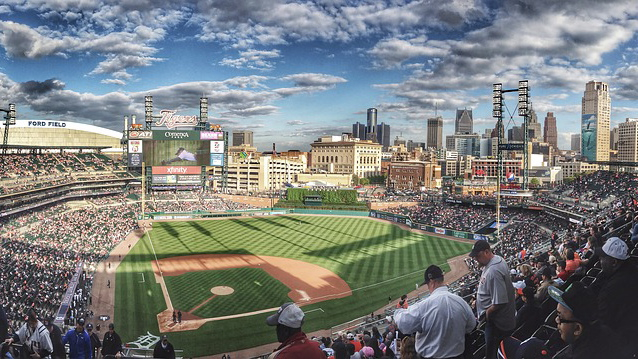 "When disruption and change happens, it's an opportunity," said Turner president David Levy, who added that sports betting is "a very big opportunity that every media company will have to look at."
At a presentation for advertisers, ESPN execs and on-air talent also evinced enthusiasm. "It's very early," said ESPN president Jimmy Pitaro. "We're actively monitoring and we are looking at the space … especially from a programming perspective."
According to "SportsCenter" host Scott Van Pelt, "big TV networks could potentially create leagues, similar to fantasy sports," and "networks could also program to bettors, for example, in the hour before NFL games when there are fewer people watching."
"The number of revenue streams that come out of this are endless," he said.
CBS chief advertising revenue officer Jo Ann Ross noted that legal gambling "could lead to the reintroduction of the ad-spending bonanza from fantasy-sports companies like FanDuel and DraftKings."
Those companies pulled back advertising "amid scrutiny over whether they violated gambling laws," but FanDuel, for example, spent $189 million on U.S. advertising in 2015, says Kantar Media. Both FanDuel's chief marketing officer Mike Raffensperger and DraftKings chief business officer Ezra Kucharz noted the new opportunities with legal gambling.
Topics:
Advertising
,
Bleacher Report
,
CBS
,
David Levy
,
DraftKings
,
ESPN
,
Ezra Kucharz
,
FanDuel
,
Fantasy Sports
,
Gambling
,
Internet
,
Jimmy Pitaro
,
Jo Ann Ross
,
Kantar Media
,
Legal
,
Live Sports
,
Mike Raffensperger
,
NFL
,
Programming
,
Scott Van Pelt
,
Sports
,
Sports Betting
,
SportsCenter
,
Supreme Court
,
TBS
,
Television
,
TNT
,
Turner