Yesterday we posted findings of a Coca-Cola study, which concluded that online buzz did not have a measurable impact on short-term product sales. Response to the story, first published by Advertising Age and others, was met with a significant amount of online debate, which prompted a Coca-Cola exec to post that the finding can be viewed as accurate in isolation, but should not diminish the crucial role of social media across multiple screens.
Our community member David Wertheimer of Fox (formerly executive director and CEO of ETC) forwarded two related stories, one in which Advertising Age posted the response from Coca-Cola's Wendy Clark, senior VP of integrated marketing communications and capabilities — and another from MediaPost that details how Twitter social buzz is increasingly tied to TV ratings.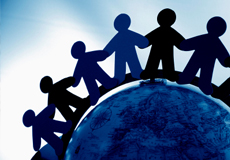 Ad Age posted Clark's comments, first published on the Coca-Cola Journey site, in their entirety. "Much has been made lately of social media marketing perhaps not pulling its weight in terms of business results," she writes. "Indeed, a recent study from my own company suggested that social buzz or chatter does not generate sales lift. And, taken in isolation, this is true."
"But, today's progressive marketers know better," she adds.
"None of our plans are simply social, or TV, or mobile or experiential," writes Clark. "On the contrary, it's the combination of owned, earned, shared and paid media connections — with social playing a crucial role at the heart of our activations — that creates marketplace impact, consumer engagement, brand love and brand value."
She cites international campaigns initiated during the London Olympics and the importance of various media partners, including Facebook.
"But again, no single medium is as strong as the combination of media," notes Clark. "We see this first-hand in our campaigns that integrate TV and social. We know our target consumers — teens and young adults — are consuming media on multiple screens in single sessions. This means the TV is on, a laptop is open and a smartphone is in hand. For marketers, this requires having a single, integrated conversation across those screens. When we do this well, we create significantly higher impact than any of those screens could do on their own."
In a related story, MediaPost reports on the relationship between social media and television: "Emerging from second-screen viewing, the marriage of TV and Twitter is becoming the digital era version of movies and popcorn. Some 10 million social media comments are made about TV content each day, with 95 percent made on Twitter, according to social TV analytics firm Bluefin Labs, which Twitter acquired last month."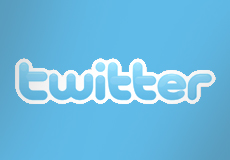 This growing relationship was underscored when Nielsen recently announced a partnership with Twtter to create a new measurement system that will launch during the fall 2013 season. "The Nielsen Twitter TV Rating will provide a standard metric for conversations about TV shows on Twitter," reports MediaPost.
"But Nielsen separately today released findings pointing to a correlation between Twitter activity and TV ratings," notes the article. "The study, conducted with social TV analytics startup SocialGuide, found that Twitter was one of three factors — including prior-year ratings and advertising spend — 'to positively impact TV ratings in a statistically significant way.'"
According to the study of more than 140 broadcast and cable programs, an increase in Twitter activity amongst multiple demographics was associated with bumps in TV ratings. Nielsen plans to extend the study by measuring final episodes of the same programs for which it evaluated premiere and mid-season episodes.
Topics:
Advertising
,
Analytics
,
Bluefin
,
BlueFin Labs
,
Coca-Cola
,
Coke
,
Forecast
,
Marketing
,
Measure
,
Measurement
,
Nielsen
,
Ratings
,
Research
,
Retail
,
Sales
,
Second Screen
,
Social
,
Social Media
,
SocialGuide
,
Study
,
Television
,
Trend
,
TV
,
Twitter