According to sources, Magic Leap is angling to win a contract with the U.S. Army to provide up to 100,000 augmented reality headsets. The headsets would be part of a $500+ million Army program to "increase lethality by enhancing the ability to detect, decide and engage before the enemy." Such a mammoth contract would be a huge win for this high-profile startup, whose AR headsets for the consumer market have not yet significantly caught on. Microsoft, with its HoloLens, has also shown interest in the Army's program.
Bloomberg reports that, "Microsoft confirmed it had attended a meeting in which officials from the Army met with potential bidders," and Army spokesperson Ed Worley said its Contracting Command is "currently reviewing proposals" for what it's calling HUD 3.0 (for heads-up device) or the Integrated Visual Augmentation System.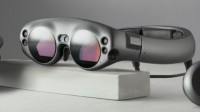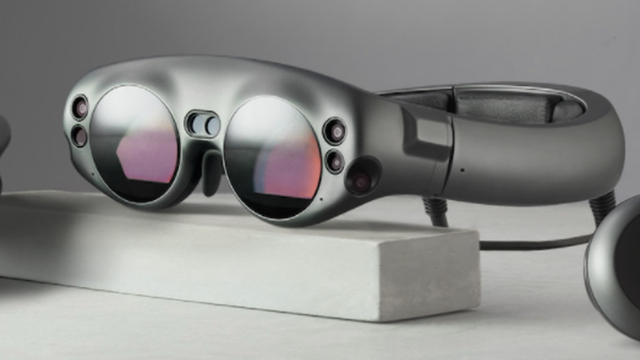 The contract is expected to be awarded this November. But "the commercial-grade versions of both devices still face significant technological hurdles, and it's not clear the companies can fulfill the army's technical requirements." The Army program "has been percolating through the armed forces for years in various forms," for use in training and live combat, and Bloomberg says the details are "laid out in a series of documents on a publicly available website for military contractors."
"HUD 3.0 will allow the warfighter to 'Train as You Fight,' with identical training/operational weapons and equipment in any terrain," wrote the Army in its Statement of Objectives. For training, soldiers would take part in simulated assaults and respond to "ambushes and chemical attacks," with footage "recorded from all angles" that would be analyzed later. In combat, "digital images would show soldiers digital maps, or help them aim their weapons" and be used for communication.
The Army also "expects the devices to incorporate night vision and thermal sensing, measure vital signs like breathing and 'readiness', monitor for concussions and offer hearing protection."
In the project's first two years, the company that wins the bid is expected to "deliver 2,500 headsets, and exhibit the capacity for full-scale production." The Army, which dates its use of headsets to night vision goggles in the 1970s, has held meetings with 25 companies, including Booz Allen Hamilton Holding, Lockheed Martin, and Raytheon.
Sources indicate, "there's widespread perception that Magic Leap is the favorite," although Worley responded that, "the competition is being conducted fairly, and no particular vendor has been favored over another." A former Magic Leap employee revealed that, although the company's headset is positioned as a creative tool, Magic Leap "has maintained quiet contact with the military for several years."