Magic Leap, the Florida-based company that raised $542 million from Google, Qualcomm and others last year, demonstrated how it plans to marry the real world with virtual, computer-generated content. Magic Leap demonstrated its technology at The Wall Street Journal's WSJDLive conference in Laguna Beach, California with a concept video that shows the user interacting with a tiny robot gimbal hiding and ducking behind the legs of a real table. The user also brought up a virtual solar system in the real office environment.
Re/code quotes Magic Leap president/chief executive Rony Abovitz as saying, "we're doing real-time understanding of the world, so that all these objects can know where they sit. Otherwise, they just pass through things."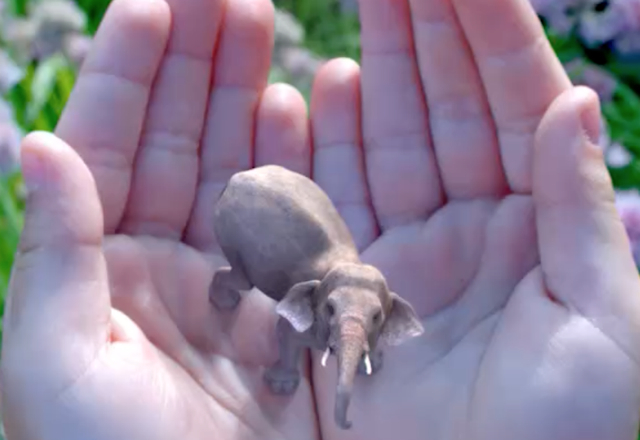 "Anything you can do on a smartphone, anything you can do on a computer, you can do on Magic Leap," added Magic Leap chief content officer Rio Caraeff. Initial use cases will focus on gaming, entertainment, and media but will also expand into other fields.
The company differentiates its offerings from virtual reality, says Engadget, with its intent to "replicate that real-world view but intersect it with light field tricks that lets you interact with digital objects completely naturally."
"Think of the world as a moving hologram that's bouncing off everything," Abovitz said, adding that Magic Leap's goal is to replicate the visual language of the brain. To that end, the company has worked with neuroscientists to research "the relationship between the photonic light field and the way the brain functions" to make the blending of CG and virtual natural and seamless.
The Magic Leap device will be a self-contained, small, lightweight computer that Abovitz said will be a "less obtrusive and distracting digital tool than smartphones," and will encourage users to maintain eye contact. Rather than beta testing the device, Magic Leap is inviting developers to build apps and usages.
Magic Leap has yet to announce a ship date for its devices, but Abovitz says the company is "gearing up to ship millions of things."
Topics:
Apps
,
AR
,
Augmented Reality
,
California
,
CGI
,
Computer
,
Developers
,
Entertainment
,
Florida
,
Gaming
,
Google
,
Hologram
,
Laguna Beach
,
Light Field
,
Magic Leap
,
Neuroscience
,
Photonic
,
Qualcomm
,
Rio Caraeff
,
Rony Abovitz
,
Smartphones
,
The Wall Street Journal
,
Virtual Reality
,
VR
,
WSJDLive Conference