Instagram just turned on its API (application programming interface) for ads, and some experts are calling it the next step in advertising's digital evolution. Before, advertising on Facebook-owned Instagram was a complex process. Now, any potential advertiser can simply buy an ad on Instagram using online ad-buying tools from Instagram partners. What makes this new process interesting to advertisers is an estimated 44 percent of Instagram's 300 million users are in the coveted 18-29 year old demographic.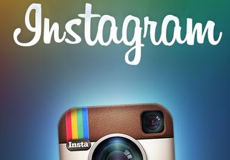 "Thanks in part to the new API, Instagram's current mobile ad revenue of $595 million a year is expected to rocket to $2.8 billion by 2017 — leaving even giants like Twitter and Google in the rearview mirror in the U.S. market," reports Re/code, which notes that the number of active users on Instagram have passed Twitter and LinkedIn, making it second only to its parent company Facebook.
Previously, advertising on Instagram wasn't easy or cheap. Prices were set at a minimum of $200,000, and advertisers had to negotiate with an Instagram salesperson and then await final approval. Despite the fact that Instagram's visual ecosystem meant users recall at 2.8 times higher than traditional ads, "few businesses had the resources, or patience, to make Instagram part of their ad campaigns," says Re/code.
Instagram's youthful demographic is part of the appeal to advertisers, but so is growth; the company posted 50 percent growth in 2014 as compared to Twitter and Facebook whose growth has flattened. Now that advertisers can create and place an ad through third party sites, without the need to speak with a dedicated salesperson or pass Instagram approval, says Re/code, they will have "the ability to automate and scale the ad-buying process" as well as more meaningfully compare results with other digital advertising buys.
And it doesn't hurt to be owned by Facebook, whose advertising marketplace grew to $125 billion a year after its own API launch in 2011. Re/code notes that Instagram will be able to benefit from the "data treasure trove" so successfully collected by Facebook.